Located at Viru väljak 4-6 in Tallinn, Viru Keskus is the most-visited shopping centre in the whole country. It's easy to see why. Part of the draw is how central it is: the centre is just a four minute walk away from the Viru Gate and the charm of the Old Town, making UNESCO-recognized heritage just steps apart from world-class Estonian design, food, and wellness services.
Viru Keskus has also undergone a complete renovation in recent years, bringing an airy feeling to both open spaces and new facilities for nearly all shops. If you haven't visited the centre for two years, you won't recognize where you are.
Estonian shopping
Among Viru Keskus' 115 shops and services are brands you won't find just anywhere. Some of the Estonian brands they feature include beachwear brand Marc & André, Bon-Bon Lingerie, the natural wool designs of ALPAKA, and jewellery at Goldtime and Kuldan. Stock up on all of your favourite Kalev flavours at domestic confectionary store Magusa Maja.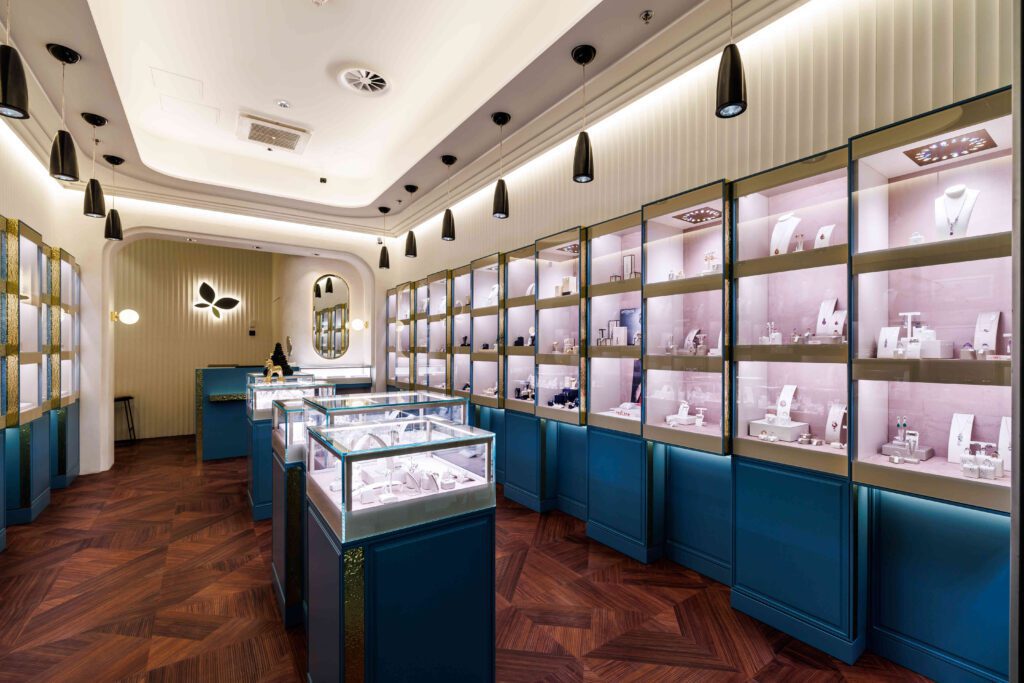 At the same time, those who've had difficulty locating Estonian-language books must make a stop on the third floor at Rahva Raamat and browse their extensive collection. Among the London Book Fair's 2022 nominees for Best Bookstore of the Year, Rahva Raamat is stocked with the latest titles, to both stay in touch with the Estonian language and keep up with your personal reading list.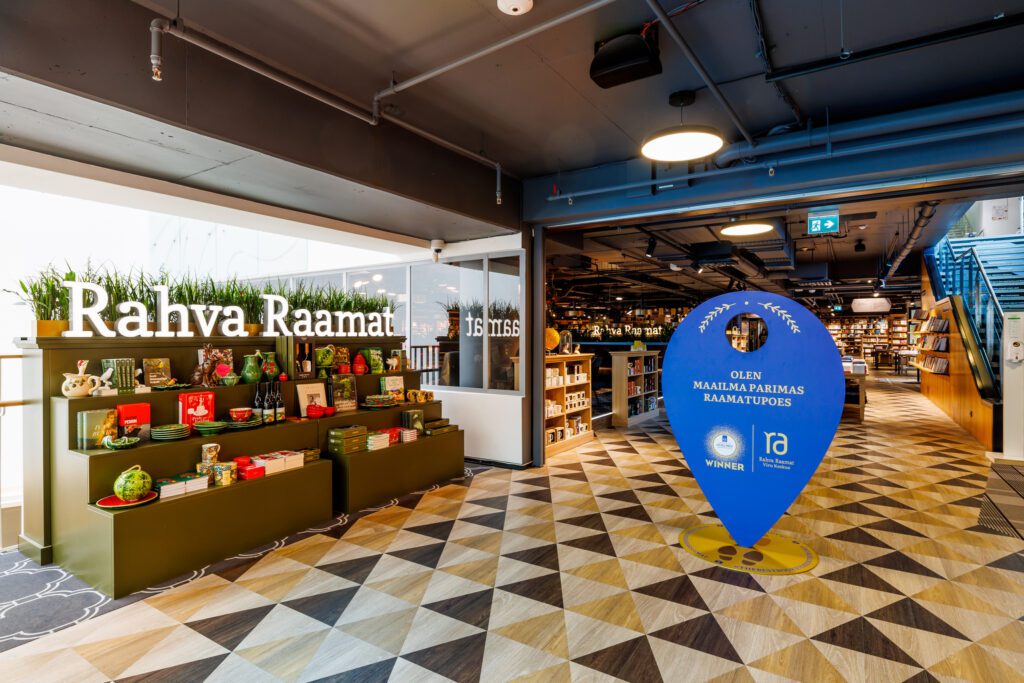 Global cuisine for everyone
When your friends and fellow travellers are likely spread out across the city, consider planning a get-together somewhere central. Viru Keskus is not only a convenient point for everyone, its brand new Food Hall (launched in 2022) has 15 bar and restaurant options, so you won't have to wander very far before finding a place that's to everyone's liking.
This isn't your run of the mill food court, though. The hall is a cross-section of Estonia's burgeoning gastronomic scene. There's Freya Foodbar, with a menu created by Michelin Young Chef award-winner Janno Lepik. Lepik is also head chef at the Bib Gourmand-winning restaurant Lore Bistroo. At Stereo Street Food, Tiina Kõresoo, Tallinn's queen of pop-up restaurants, brings her take on Latin American street food. Uzbek samsa pastries, Hawaiian poke bowls, and ice cream made with Estonian farm milk all inhabit the food hall, too. Let these delicious meals be the talking point of your next gathering with family and friends.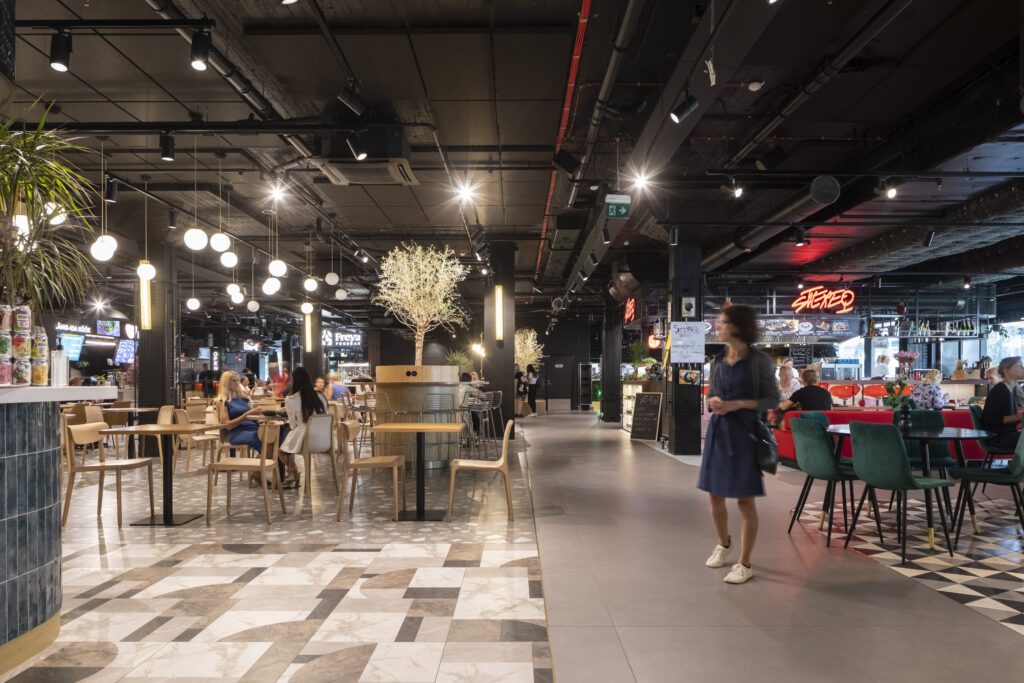 Recharge and excel
What sets Viru Keskus apart from other malls is that it also presents itself as a destination for restoring your health. Let's face it, when you're out and about, you may be walking around somewhat, but you're probably not maintaining the same exercise and wellness routine that you do at home. This can take a toll on your health, making your return home more difficult.
You can avoid this by going up to the fourth floor of Viru Keskus, where you'll find Ilusfäär, a complex of indoor and outdoor sports facilities, medical services, beauticians, and aestheticians. Looking for a fun workout with up to four friends? Head to Padel Company and try out padel, the sport that has been taking Europe by storm. Solo travellers can enjoy a workout at MyFitness.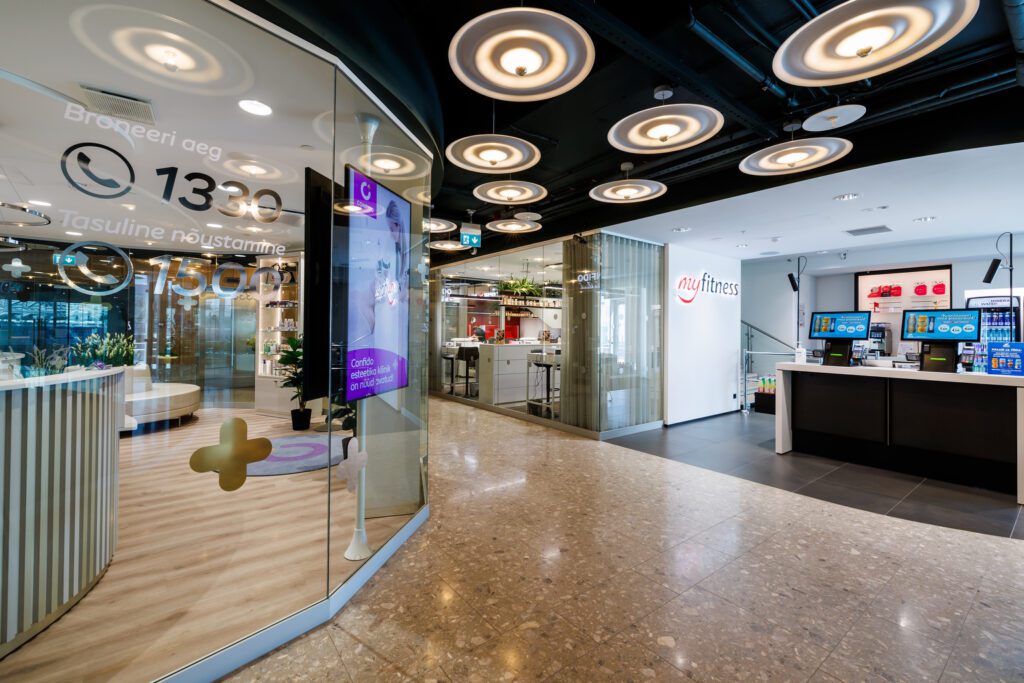 For a range of treatments to encourage healthy, glowing skin, visit Niine Nahakliinik. Browse the selection of European cosmetics. Restyle your hair with award winning hairdressers Igor Zaharov and Denis Kovalenko.
Getting to Viru Keskus
Accessing all of this is simple, even if you're staying further out in Tallinn. The adjacent bus terminal connects you through multiple public transit routes. Central Tallinn's least expensive parking is found at Viru keskuse parkimismaja, where electric car users can also charge up.
The next time you're in Tallinn, looking for a holistic Estonian retail experience, plan a trip to Viru Keskus.