But this appreciation for local products, particularly food, is part of local life, not just for those passing through.
18 years ago, two Torontonians, Karen and Alar Allas, moved to Saaremaa. For 12 years, they've worked with local small scale farmers and artisan producers, to create their marketing materials and organize special food events. During two or three summer trips to Saaremaa, I've had the chance to get to know Karen and Alar, but now was a chance to learn from them about the many different producers that make up Otse Tootjalt Tarbijani (Direct from Producer to Consumer) food networks.
How common is it for Estonians to buy their food directly from producers, as opposed to a grocery store?
In Saaremaa, almost everyone has a connection to some local farm that supplies them with some food products. A relative, friend or neighbour is bound to have a vegetable garden or apple orchard with a little extra to sell or give away. So direct producer to consumer food sales are not new in Saaremaa. What is new, though, are producer networks that advertise their products together, cooperation among farmers in cross marketing and online shops. I would say that the majority of people buy some products directly but most products from the large supermarkets.
What was the impetus for the formation of Saare OTT?
The first OTT (Otse Tootjalt Tarbijani) network started in Estonia in 2009, where a group of about 10 farmers in Kuusalu (50 km east of Tallinn), started coming together once a week for one hour in a music school parking lot, where they sold straight from their vehicles. A good portion of the sales were pre-ordered and pre-paid. Kuusalu OTT still operates to this day. There are about 25 OTTs now across Estonia, each operating in its own way– some as weekly pop-up farmers markets, others as virtual marketplaces. These are not to be confused with usual marketplaces in cities, where a lot of the produce is imported and there are all kinds of other non-edible stuff for sale.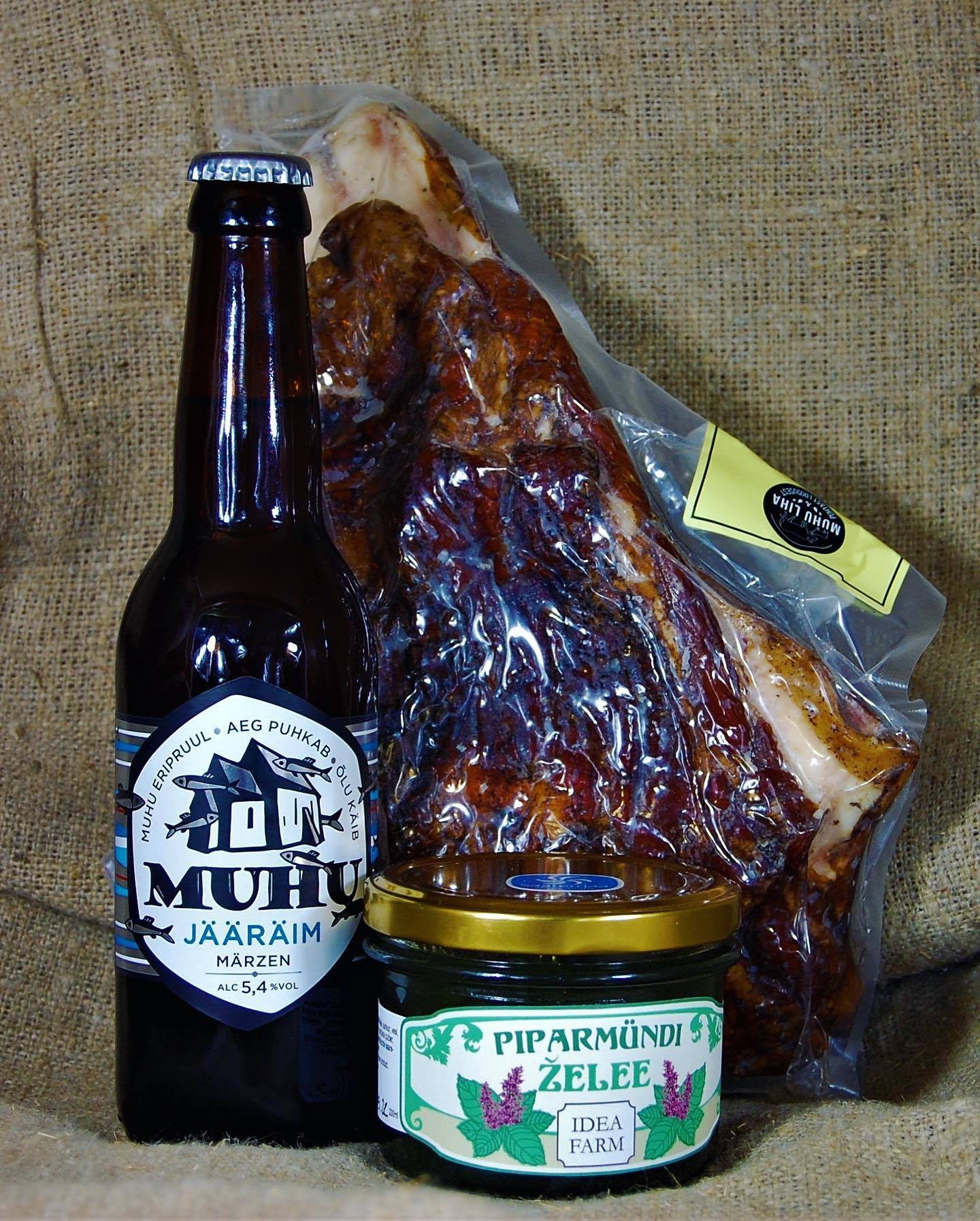 How many producers does Saare OTT consist of?
Saare OTT is a group of over 50 small-scale farmers and artisan food producers in Saaremaa, selling vegetables, fruits, honey, meat, smoked fish, beer, preserves, baked goods and more. Their contact information can be found in the online catalogue found at saareott.ee. The catalogue is not an online shop. Orders are placed by consumers to each producer separately and delivery is negotiated on an individual basis.
Did Direct from Producer to Consumer food commerce experience an uptick due to COVID-19, considering people were nervous about shopping in stores?
During the first Covid wave in the spring of 2020, a lot of people were nervous about shopping in public and food businesses evolved to meet the new circumstances. But this didn't mean a boom for small farmers, because the big supermarkets were also offering contact free home delivery service. Most of the big supermarkets already had online shops. For the small producers, it was a kick start to create the online shops, which many of them did. The producers that quickly adjusted saw an uptick in direct orders. But not everyone had the skills to make changes so fast.
Producers that were most negatively affected by Covid were those who supplied restaurants. Producers were also negatively affected by the cancellation of many major events that brought people to the island in the summer, such as Kuressaare Opera Days and Kuressaare Castle Days.
What are the biggest obstacles to people purchasing food this way?
There are, as we all know, a lot of benefits to buying local products direct from the farmer or artisan producer: an ecologically smaller footprint, getting to know the people behind the food, getting the freshest and most flavourful food and more. The main obstacles are convenience and price. It is more convenient for people to get everything they need from one place.
In terms of price, many people are surprised that they don't spend less money buying direct from the farmer versus a supermarket. Consumers would like to see a situation where more profit stays in the hands of the farmer and the consumer gets a discount, too, but that is not usually the case for many reasons. The scale of production is small, which is more costly. The farming is mostly organic, which is also more costly and the artisan products such jams and breads are made by hand in small batches, out of high quality ingredients, without cutting corners (preservatives, thickening agents etc.) Adding to the price, the farmer has to factor in the price of renting a stall if they are selling in a marketplace or registration fee if they are selling at festivals, which can be quite expensive.
What do you think is the future of this style of commerce for a region like southern Ontario?
Everyone has to find ways to keep the final cost down and convenience level high. There is no rubber stamp that fits all places. The OTT networks in Estonia keep the cost down by finding parking lots they can use for an hour or two a week for free for their pop-up markets. Cooperation between farmers for cross advertising also keeps costs down. Many producers now have their own online shops, where purchases can be made using international online bank transfer or a bank transfer from an account in Estonia. These producers offer delivery on a regular basis anywhere in Estonia.
If you live in Canada or the U.S., you can buy directly from producers online in Saaremaa (saareott.ee) using the two methods above and have the products delivered to your relatives and friends anywhere in Estonia as gifts for the holidays or for any other occasion. For example Muhu Liha (muhuliha.ee) has a variety of Christmas gift packs in collaboration with other local producers. One offering is smoked leg of lamb, Muhu beer and mint jelly. If you can't find a product you would like to order from a producer in Saaremaa, then one can go to the Ehtne Talutoit website at talutoit.ee and select the button "TURG". There you will find a larger selection of producers on the mainland selling directly to the consumer.
This interview has been edited and condensed.
This article was written by Vincent Teetsov as part of the Local Journalism Initiative.