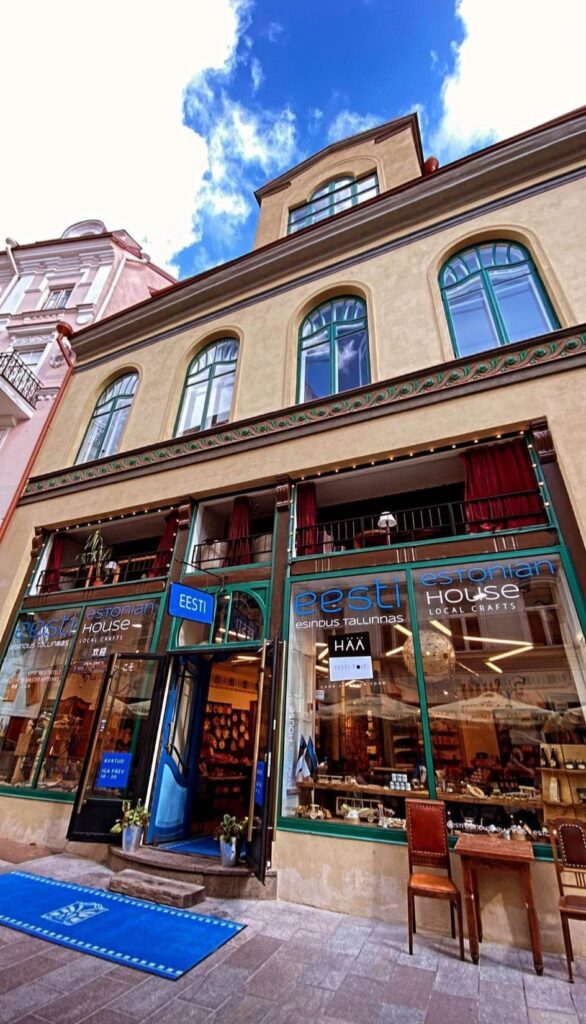 Seeing that they needed a way to get their creations out into the world, Raoul-Vello Leitham (born in 1957) and Martin Bristol (born in 1982) came together with their artisan friends and founded Estonian Shop in 2010.
13 years later, what started as an idea to help craftspeople stay afloat in rapidly changing times has now become a shop with the highest turnover and supply of Estonian products in Tallinn's Old Town. With that, the shop has been an outlet for many small businesses across Estonia.
Co-founder Raoul-Vello Leitham is an Estonian who was born and raised in Canada. Before permanently moving to Estonia, he had a brilliant career in the oil industry as an engineer and organizer, which at one point even took him to Africa. He and his wife Kaja started a family (they now have five children), moved to Estonia, gave up his corporate job, and started a business in the heart of Tallinn's Old Town—a successful café and coffee business. In addition, Raoul-Vello is one of the most prominent figures in Estonia's wrestling scene, having created the Tallinn Open, one of Europe's biggest wrestling events.
Leitham's business partner Martin Bristol is an advocate for the preservation of cultural heritage and craftsmanship. In central Estonia, where Martin, his wife Lilian, and their four children live, the Bristol family started Esna Gallery, which has received much attention for its dedication to craftsmanship.
Martin is a carpenter whose past experience includes the restoration of Tallinn's medieval towers. Today, his Master's thesis focuses on the clocks of St. Mary's Cathedral, Tallinn—which are visible from four directions across the city—and the process of gilding. In addition to this, he has a background in diverse crafts, starting workshops, exploring the value of local materials, and sales.
Together, these men laid the foundation from which the shop still operates. However, what's much more important than the concept of craft itself is that the Estonian materials used are given maximum added value, that traditional skills are preserved, and that there are enough jobs in every corner of Estonia, including small islands.
Estonian Shop's artisan goods are "direct from master artisans." Therefore, behind each product on the shop counter, there is a specific master, workshop, or family business with whom the shop has personal relationships and the goal of long-term cooperation. For many of these artisans, the shop is their only point of sale in all of Tallinn. The shop has dozens of cooperation partners, who have stood by the shop even in difficult times.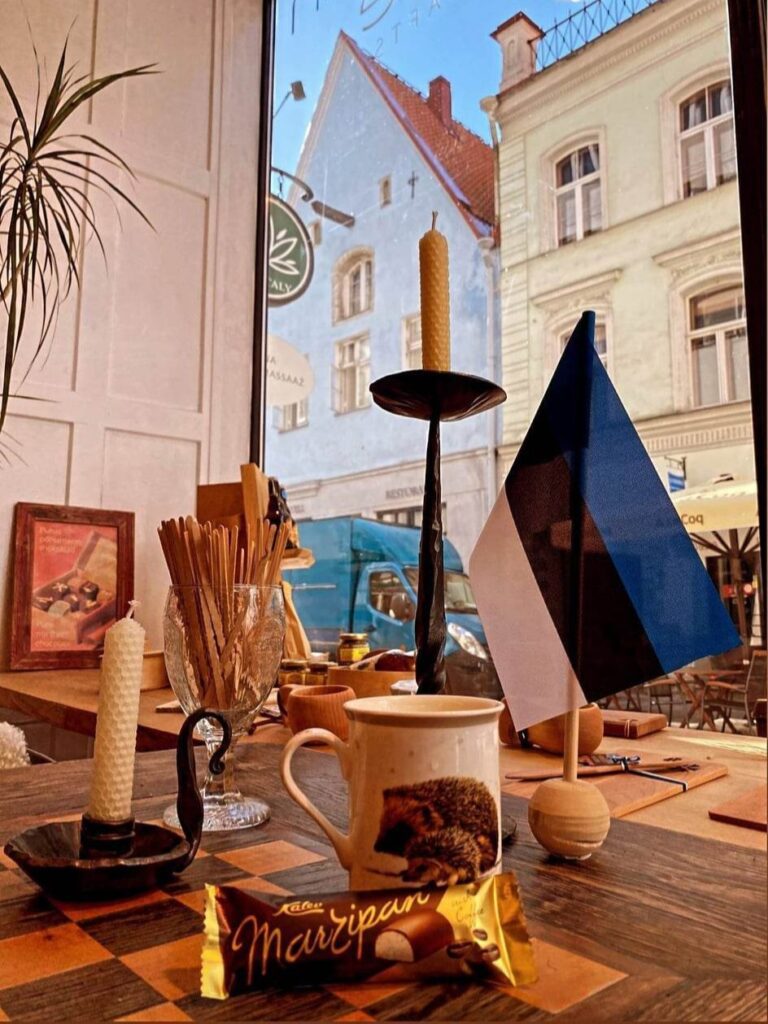 At Estonian Shop, you can find juniper products from Muhu island, iron products from Raplamaa, honey from the forests of Southern Estonia, and drinks made from the best domestic raw materials.
Fun fact: located on the shop's second floor is Sessel, one of Tallinn's most popular and mysterious cocktail bars and eateries, bringing together both the young and the old in Estonia's capital.
Come down to Estonian Shop to experience all of these Estonian smells, tastes, and handmade products for yourself!