Whether you're just starting out at your first job, or you're nearing retirement, understanding your investment options is important. The Wealth Team at Northern Birch Credit Union answers some popular questions to help you navigate your investment decisions.
What are the best ways to get started when you don't have a lot of extra money to invest?
By building up your savings account with a small amount each time you make a deposit or a small portion of your paycheque, you can build up enough to keep as an emergency fund and eventually have extra to start investing. Setting up a small automatic transfer to your savings account is an easy and hassle-free way to start growing your savings.
Once you have some extra money to invest, you can start investing in things such as a robo-advisor option with as little as $2,000. Ideally for mutual funds or for online trading, you have at least $5,000 available to invest, beyond what is in your emergency account. If you are uncertain as to how much you need for your emergency account or how to get started, NBCU has some great resources to help determine which amount is best for you.
What's the difference between a TFSA and an RRSP? And which do you recommend?
The key difference is whether you pay taxes now or later. RRSP contributions are tax deductible, so they generate a tax credit. But withdrawals are taxed as income.
TFSA contributions are made with after-tax dollars, so withdrawals are not subject to taxation. This makes TFSAs ideal for an emergency fund, as well as for saving for a vacation or other big-ticket item.
Almost everyone would benefit from having investments in a TFSA, other than US tax citizens. TFSAs are especially ideal for younger investors (18 and older) just getting started and for those over 71, where RRSPs are no longer applicable. RRSPs were not designed for the same purposes as a TFSA, and their inflexibility can be a drawback, however there are times where investing within a RRSP is a great option – and these funds can be used to purchase a home or go back to school. Consulting with a professional will help determine which options are best suited for you and your goals.
What's better – a shorter term investment or a long-term investment? For example, a 1-year GIC or a 5-year GIC?
That depends on your needs, however if there is no immediate need or plan for those funds, a good idea to minimize interest rate risk and maximize flexibility is to follow a laddering strategy. The laddering strategy involves dividing the investable amount into 5 (though a shorter laddering strategy could be as short as 3) and then investing equal amounts into each term length (1/5th into a 1 yr GIC, 1/5th into a 2 yr, etc). As each term comes up for renewal, you have the flexibility to withdraw part or all, or to continue the strategy and reinvest the entire amount.
A laddering strategy gives you access to some funds, and if the rates are rising, you are able to capitalize with the better rate, and if the rates are falling, you still have the other GICs earning more money. Overall, this is a very prudent while also successful strategy to follow and investing in 5-year GICs versus continuously investing in 1 yr GICs has proven to be more profitable in the long run.
Are my investments protected? Do investments at NBCU have any insurance coverage?
At Northern Birch your investments are insured by FSRA (Financial Services Regulatory Authority of Ontario).
Non-registered insurable deposits, such as funds in your chequing or savings accounts, held at NBCU in Canadian funds have a maximum coverage of $250,000, while deposits in registered accounts have unlimited coverage. GICs in Canada of longer than 5 years are not insured by FSRA or CDIC.
Did you know that Canadian big banks only offer insurance coverage of $100,000 on non-registered deposits?
What does Socially Responsible Investing (SRI) mean? Where can I go to invest in this?
Socially Responsible Investing (SRI) most typically invests in mainstream, multinational companies based not only on their financial performance but also on Environmental, Social and Governance (ESG) factors. This may include filtering out unsuitable companies that do not meet certain criteria, or by incorporating an "impact" approach and actively working with those companies to improve their standing. Often this approach offers an additional layer of risk management, while also helping the individual get closer to their own financial goals. According to NEI Investments, a Canadian mutual fund pioneer in the SRI space, 9 out of 10 SRI Investors say that it is important to make financial decisions that are consistent with their overall values. NBCU has access to several SRI options to suit almost any member. We feel it is important for our members to feel connected to their investments by choosing options that reflect their own personal values, whether that is SRI Investing or something different like Health Care or Innovation. Connect with our team to learn more.
What investment options does Northern Birch Credit Union offer?
We have access to a full range of investment options and our team is here to help walk you through the benefits of each one.
We have access to:
Term deposits (GICs) of 1 to 5 years
Registered products – variable or term options:
– Tax-free savings accounts (TFSA)
– Registered retirement savings plans (RRSP)
– Registered retirement income funds (RRIF)
– Registered education savings plans (RESP)
– Locked in Retirement Accounts (LIRA, LRSP, LIF)
– Registered disability savings plans (RDSP)
VirtualWealth®
Mutual funds*
Online trading & investing with Qtrade Direct InvestingTM
Did you know that if you hold over $100,000 in term deposits at NBCU, that you're eligible for a bonus rate? Talk to us for more information.
Ready to get started? Our Wealth Team is here to help you understand your options and help you make decisions that you're comfortable with. Book a chat with them today! Visit www.northernbirchcu.com for more information.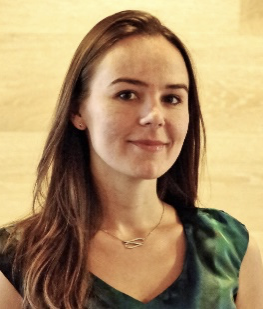 Baiba Reinfelde
Senior Member Service Representative & Wealth Services | Mutual Fund Investment Specialist
Northern Birch Credit Union | Credential Asset Management Inc.
Latvian Centre Branch and Virtual Appointments
baiba.reinfelde@northernbirchcu.com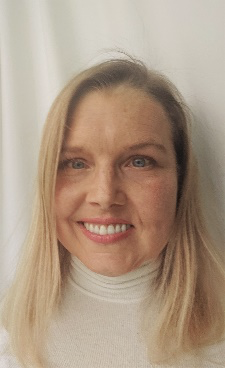 Heili Orav
Manager, Wealth & Estate Services | Mutual Fund Investment Specialist
Northern Birch Credit Union | Credential Asset Management Inc.
Estonian House Branch and Virtual Appointments
heili.orav@northernbirchcu.com
The information provided is general in nature and is provided with the understanding that it may not be relied upon as, nor considered to be, the rendering of tax, legal, accounting or professional advice.
*Mutual funds are offered through Credential Asset Management Inc. Online brokerage services are offered through Qtrade Direct Investing, a division of Credential Qtrade Securities. VirtualWealth is a trade name of Credential Qtrade Securities Inc. Unless otherwise stated, mutual fund securities and cash balances are not covered by the Canada Deposit Insurance Corporation or by any other government deposit insurer that insures deposits in credit unions. Northwest & Ethical Investments L.P ("NEI" or "NEI Investments") is a subsidiary of Aviso Wealth; and NEI Funds are related issuers of Credential Asset Management Inc., Qtrade Direct Investing and VirtualWealth.
**Rates subject to change at any time. Visit our website for up-to-date information.
---