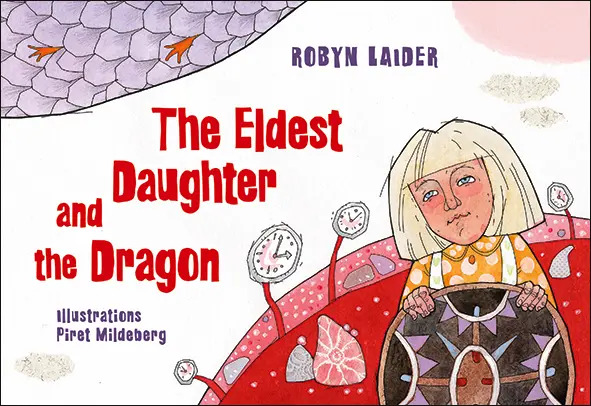 And being represented at the fair is a dream for many who have pursued this literary genre.
At the 60th anniversary fair—from March 6th to 9th, 2023—there were two key victories for Estonia. One of them was that Liis Kivirand and Pamela Samel's picture book Toru (Tube) won the fair's Illustrators Exhibition. Liis Sein and Ulla Saar's middle grade novel Mona isepäine isa (Mona's Dad Has Some Ideas) was a finalist in this exhibition.
This offers a major increase of visibility for Estonian literature. But joining these two books in the latest edition of Children's Books from Estonia, a catalogue compiled by Eesti Lastekirjanduse Keskus (ELK, the Estonian Children's Literature Centre) is a plethora of quality books for kids that you'll want to seek out for your own family reading club.
The ELK describes itself as a "…specialised competency organisation that promotes the country's most outstanding children's works abroad. This includes representing Estonian children's authors at the world's largest book fairs, organising their appearances abroad, maintaining a database of Estonian children's literature, and producing publications on the topic…"
And so, it was a pleasure to find an Estonian-Canadian among these internationally-promoted creators.
The book in question is Robyn Laider and Piret Mildeberg's picture book Vanim tütar ja lohe (The Eldest Daughter and the Dragon).
The author, Robyn Laider, lives in the Greater Toronto Area, descended from Estonians who fled Estonia during the Second World War. As is described in the ELK catalogue, "She wrote The Eldest Daughter and the Dragon while working on her MA at Tartu University. While her first children's book came to her as a dream, she has been writing for as long as she can remember and aims to never stop." Indeed, the publication of her first book is momentous, coming about after moving to Estonia and studying for several years at the University of Tallinn and the University of Tartu. It was during this time that she strengthened her Estonian-language skills.
In addition to being a published author, she has worked for many years as a copy editor, copywriter, and content creator for clients in government, publishing, not-for-profits, and beyond.
In turn, the book's illustrator, Piret Mildeberg, is a graduate of what's now called the Estonian Academy of Art. Having studied graphics and illustration, she works as a freelance artist and "…has illustrated over 40 books in addition to designing posters, postcards, packaging, and logos…"
But more about the book! Published by Varrak in 2022 in English and Estonian (translated by Kaisa Kaer), The Eldest Daughter and the Dragon is a thrilling story of a girl's quest to save her family.
At first, she, her father, and her two siblings live in relative peace. They live simply. However, everything is turned upside down when a maniacal dragon comes by the family home, demanding treasure. When the father says "Meil ei ole midagi" ("We have nothing"), unable to satisfy the extortionate demands, the father and two of the siblings are taken away by the dragon. The eldest daughter, with tears in her eyes, chases after her family and grabs onto the dragon's tail. And so begins a passage to see whether she can rescue her family, either herself or with the help of others she meets along the way…
Bringing added intrigue to the picture book are Piret Mildeberg's illustrations, which have a tile-like complexity. There are eye-catching patterns throughout, such as those found on the father's sweater vest, the dragon's almost Elizabethan clothing, and the clouds, which resemble patchwork quilts. Beside the sky, which offers pleasant visual breathing space, are sharp looking trees and the curl of the dragon's tail. Mildeberg also blends in surrealist components, like bending clocks and isolated, floating worlds, in a way reminiscent of Antoine de Saint-Exupéry's illustrations in The Little Prince.
Find a copy of the book on the Apollo.ee site in Estonian, English, or both!