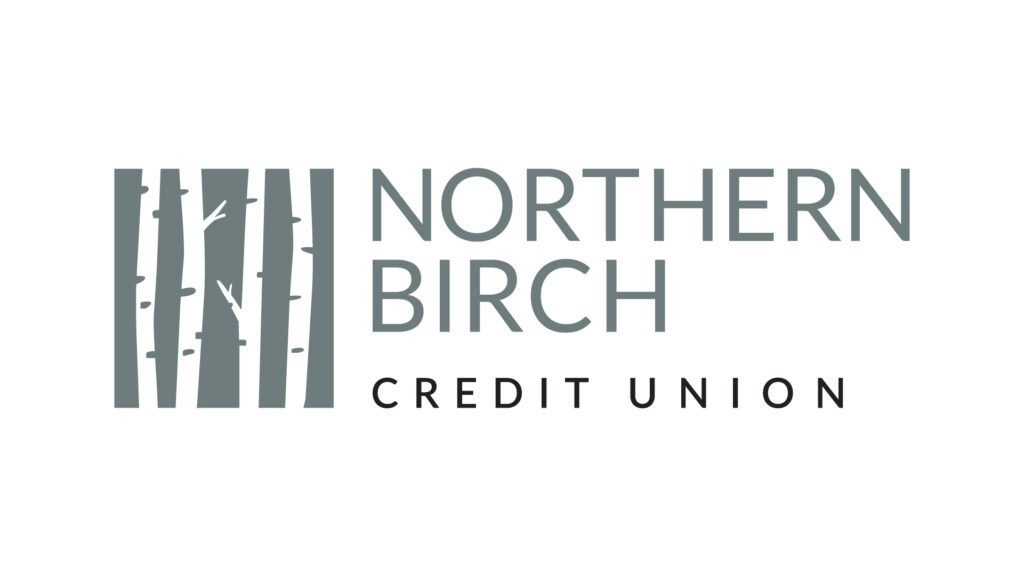 There were 11 scholarships awarded to a dedicated group of students, all active in their local communities.
Northern Birch Credit Union is proud to offer scholarship opportunities for student members each year. These scholarships award active participation in the community, encouraging youth to stay connected to their roots and give back to the organizations around them. We encourage students to check our website to learn about our scholarships when they open again in fall 2023.
If you're not yet a member of Northern Birch Credit Union, join today and discover the benefits of student banking at Northern Birch!
www.northernbirchcu.com/community/scholarships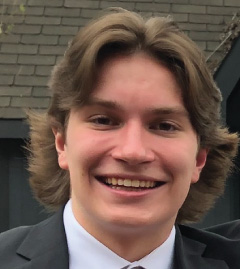 Aleksander Pede
A third-year student at Fanshaw College, Aleks has completed the Carpentry and Renovation Program and is now enrolled in the Building Renovation Technology Program. He has been involved in the Estonian community his entire life, from attending Estonian schools to spending his summers at Jõekääru and Kotkajärve summer camps.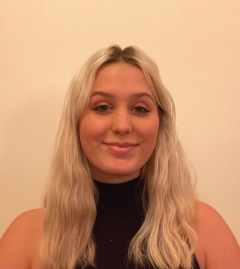 Dārija Gulēns-Taube
Dārija is a third-year student at York University, studying Psychology and Political Sciences. Dārija is active in the Latvian community splitting her Friday nights singing with the Latvian choir and teaching folklore at the Latvian High School over Zoom to students in Toronto and New Jersey. She is also the Vice President of the Latvian National Youth Association in Canada, which she has been involved with since she was 16.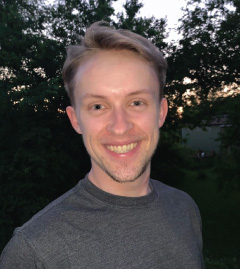 Darius Baginskis
In his fourth year at the University of Toronto, Darius is double majoring in Global Health and Health Studies. Darius comes from the United States but has quickly become an active part of the local Latvian community, having worked at the Toronto Saturday School, dancing with the folk group Daugaviņa and holding a position on the Latvian National Youth Association in Canada.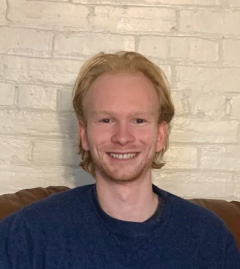 Emils Beloglazovs
Emils is in his 4th year of the Computing Program at Queen's University. He has been involved with the Latvian community all his life, participating in Latvian Scouts, Latvian school, Latvian summer camps, and now pledging for Fraternitas Lataviensis.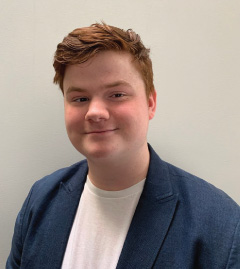 Erik Kalniņš
In this fourth year of Sports Administration at Laurentian University, Erik has been an active member of the local Latvian community through his participation at Sidrabenes Nometne Summer Camp. He has participated as a counsellor, kitchen staff, and CIT coordinator, continuing to participate as a member of the Sid Nometne Committee.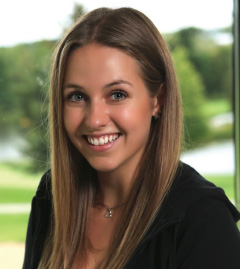 Kariina Järve
Kariina is currently in her fourth year of the Concurrent Education Program at Nipissing University, majoring in Child and Family Studies. Kariina has been heavily involved in the Estonian community throughout her life. She has been part of Estonian Girl Guides, danced and taught folk dance, a participant and teacher at the Estonian Schools, and counsellor at Jõekääru summer camp. She has also worked at the Estonian retirement home, Ehatare.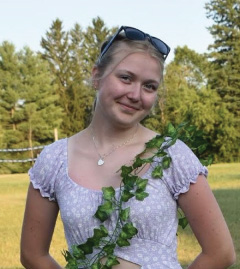 Laura Nipernado
Laura is a first-year student at Carleton University, studying Criminology and Criminal Justice. She has been involved in the Estonian community all her life by participating in the Estonian Girl Guides & Brownies, and now being a Brownie Leader.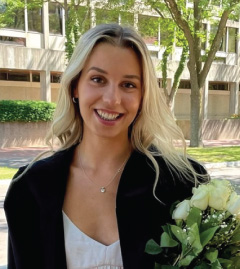 Maija Linde
Maija is a first-year student at Humber College in the Paramedic School. She has been active in the Toronto Latvian community, participating in Latvian school, various Latvian summer camps and folk dancing since childhood.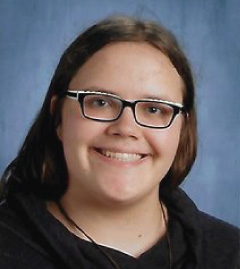 Marja-Leena Kiik
In her second year of studies at the University of Toronto, Marja-Leena is majoring in Biology and Immunology. She has been a part of the Estonian community for as long as she can remember; she worked at the Toronto Estonian Kindergarten as a music teacher, as well as at the Estonian summer camp Seedrioru as a lifeguard and camp counsellor.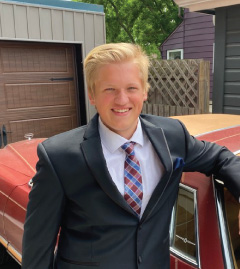 Sten Puust
Sten is in his 1st year of the Automotive Engineering program at McMaster University. Sten is involved with the Estonian community through the Estonian scouts and various Estonian summer camps. He graduated Valedictorian for the Toronto Estonian School, worked with the Hamilton Estonian School, and is a member of the HES Estonian Choir.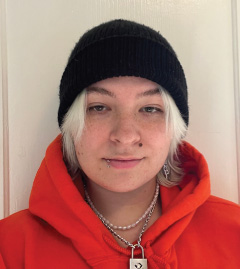 Tory Hutchings
Tory is in her third year at the Toronto Metropolitan University studying Image Arts: Photography Studies. Tory has been involved in the Toronto Estonian community all her life, participating in the Estonian schools, Kungla folk dancing, Ritmika gymnastics, Girl Guides, summer camps, Ööbik Choir and the Estonian Song Festival. She is also the co-founder of Noored Eestlased Torontos.