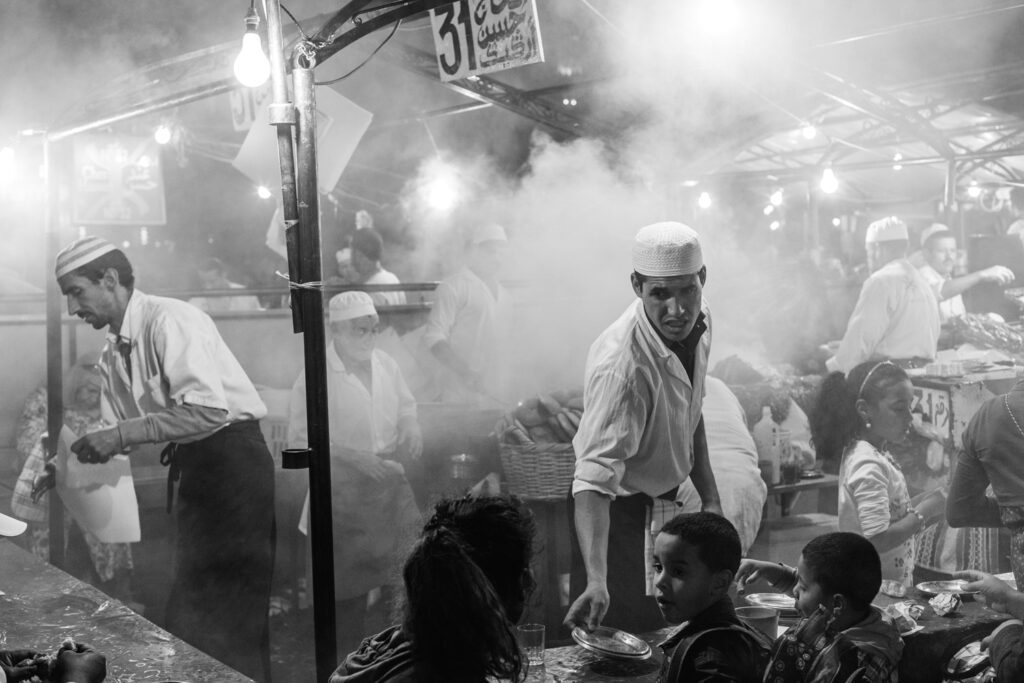 "Tallinn is a city with [a] population of around 400K people… The land is quite flat everywhere in Estonia… The weather is grey, cold and rainy most of the time and it is possible to deal with almost everything online due to it… So, it is usually an overcast day with a really small amount of people around or nobody at all."
This might sound pessimistic, but Mur continues, "…all of the above makes this place such a unique one. It teaches you to chase the light, to pay attention to details and to not take photographs for granted – but to make the most of it. It's the limitations that drive creativity…"
It's this attitude—a willingness to sometimes fail and to take risks—that sets street photographers apart from the rest, and which also helps us define what street photography is.
For one thing, the perfect conditions won't always be there for you when you leave the house with just your camera in hand. Without studio lights, flashguns, or reflectors, it's much harder to create a constant, stable aesthetic with one's photos. Clouds come and go. The angle of the sun changes. You can't move an intrusive object from your shot or centre a subject in front of an empty background.
Street photography (tänavafotograafia) embraces these factors, the spontaneity of life as it were. Photographers traverse public spaces with a keen eye, to capture fragments of time, expressions, and events as and when they come. While photojournalism may occupy similar public spaces at times, it is primarily concerned with communicating news rather than focusing on the emotional power of a scene and subject.
It's this distinction that also elicits opposition and danger in street photography. Revealing the truth creates enough trouble for journalists, and has for centuries, but an artist taking someone's photograph in a public place unexpectedly, outside of the context of news, can lead to an upset subject or worse, physical confrontation.
Some in the photographic community are skeptical of the style as well. American photographer Alex Cooke has voiced the opinion that street photography can lack empathy if subjects have not agreed to be photographed in public, even if it's not necessarily breaking rules. He says, "I do believe that street photography is a really important genre, especially as it acts as a document of everyday life. But I also believe it needs to be done with respect for its subjects."
Indeed, what really pushes back against the criticism of street photography are the glorious images produced by its practitioners. Joining Andrii Mur among the ranks of Estonia's skilled street photographers is Rait Tuulas.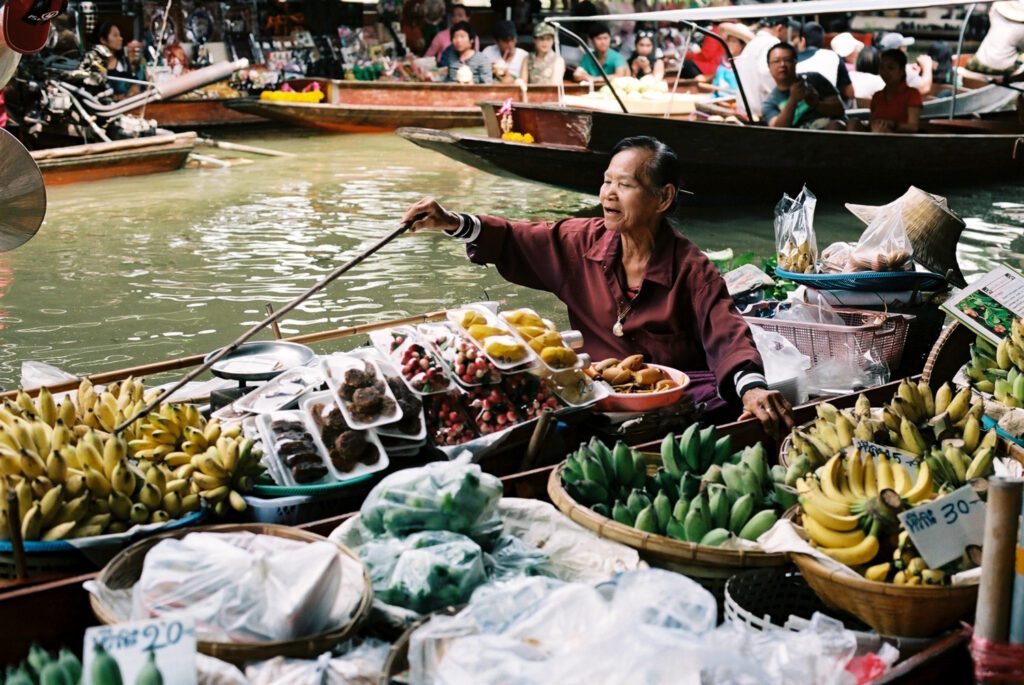 Three photos in particular showcase his skill at immersive, visual storytelling. And the "control variable" between these photos is the depiction of food vendors. In one photo from Bangkok, Thailand, a seated lady sells fruit from her boat on one of the city's famous khlong (canal). She gestures to a large platter of bananas with a bamboo stick as other boats pass by, watching and listening.
Another photo, taken in Venice, Italy, depicts a man in a white shirt, black waistcoat, black bowtie, and white hat standing at his station, ready to sell frullati and large cones of gelati. Bright orange, mint, and lemon tones churn away in the machine to his right, while he looks ahead with a squint and a smile on his face.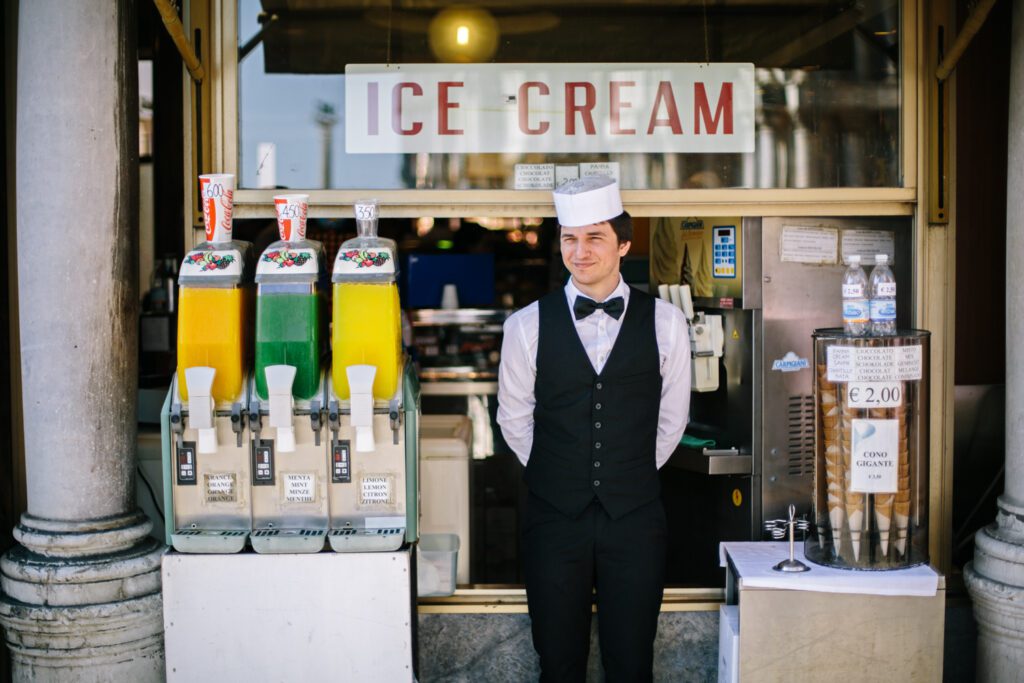 Then, on a trip to Marrakech, Morocco, Tuulas took an epic black and white photo of a steamy, smoky restaurant. Chefs and servers are busy all around, moving ingredients, taking orders; and in the foreground, a staff member speaks to a woman, seated with two children at a long table top. He is focused, poised, and efficient in the restaurant.
Of course, food is more likely to be documented as a theme in public when you're in typically warm places like Thailand, Italy, and Morocco. Even if it's the festive Christmas Market in Raekoja Plats, it takes a special tolerance to stick around and sell wares outside in the winter months. Consequently, several of Tuulas' photos from Estonia possess a stark feeling. Long shots are punctuated by solitary pedestrians, couples, or small groups of people.
In an interview with Street Photography Magazine, Tuulas said "Estonia is as good as any other place for street photography. The streets here are not as packed as in big metropolises, but for curious eyes there's plenty to discover. Depending on the season our cities have many different faces." Changes in lighting from the sun and artificial sources, as Tuulas is apt to pursue and work with, do in fact give viewers glimpses of these different faces, albeit with subtle differences.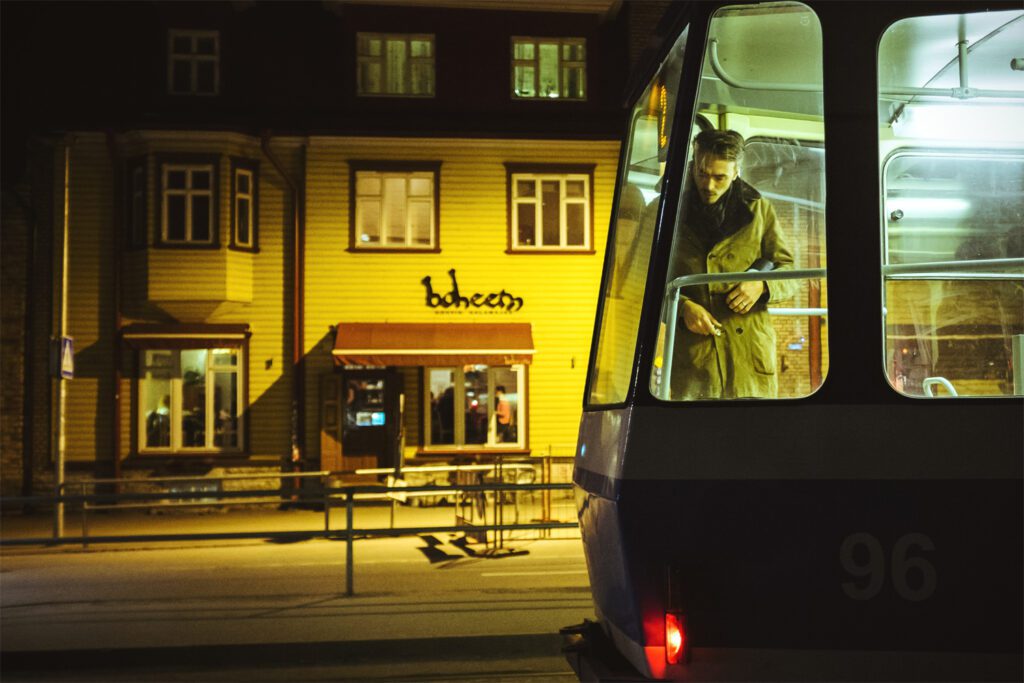 It's this embrace of people and places as they are that makes street photography so powerful. Tuulas has said himself, "It has definitely taught me to be persistent, to find joy and beauty in ordinary little things, to have empathy and to respect others…" As fast as the click of a camera's shutter, we get to grasp kernels of time, learn about the lives of others, and do so honestly.