But coffee hasn't always been around in northern countries, including Estonia. After all, the coffee beans we consume so voraciously are grown in Africa, Asia, Central America, and South America. Even when those beans made their way to Europe in the 16th and 17th centuries, it took several centuries and several waves before it was enjoyed in the kinds of cafés we visit today. According to Visit Estonia, "During the Soviet occupation, chicory was the most common hot drink available in Estonia."
Instant coffee has had its moment. Commodity coffee gave way to chains (Coffee IN being one example of this in Estonia). Which brings us to the specialty coffee of today. Consumers learn about the origin of the beans, how they're roasted, and about their flavour profiles. Moreover, the coffee becomes a basis for a lifestyle of patience, comfort, articulation, and peace.
If you're one of those consumers, here are four destinations to pin on your map for the next time you go out for a warm drink in Estonia.
Café koduKOHVIK, Viljandi: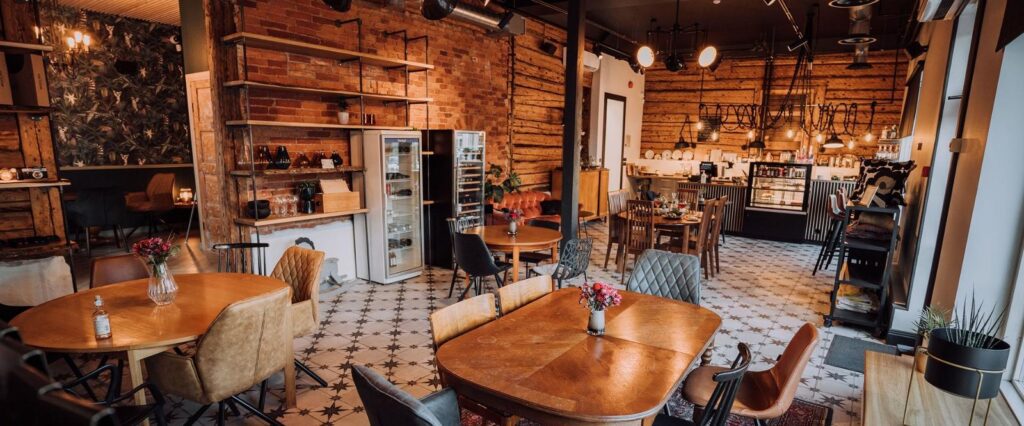 Starting off the "trail" is a location further south in Estonia, in the town of Viljandi. KoduKOHVIK has striking interiors, fusing together red brick, wooden beams, star-patterned tiled floors, and big Persian rugs. Depending on what corner you sit in, you'll find a different ambience for your coffee ritual. Intriguingly, KoduKOHVIK is based in what used to be a pharmacy, so a great deal of renovation must have gone into curating the space.
What will really complete the experience, balancing strong brews with sweetness, is the selection of pastries and desserts they have on offer, including apple crumble cake and strawberry mascarpone cream tarts.
SONNE design-shop café, Pärnu: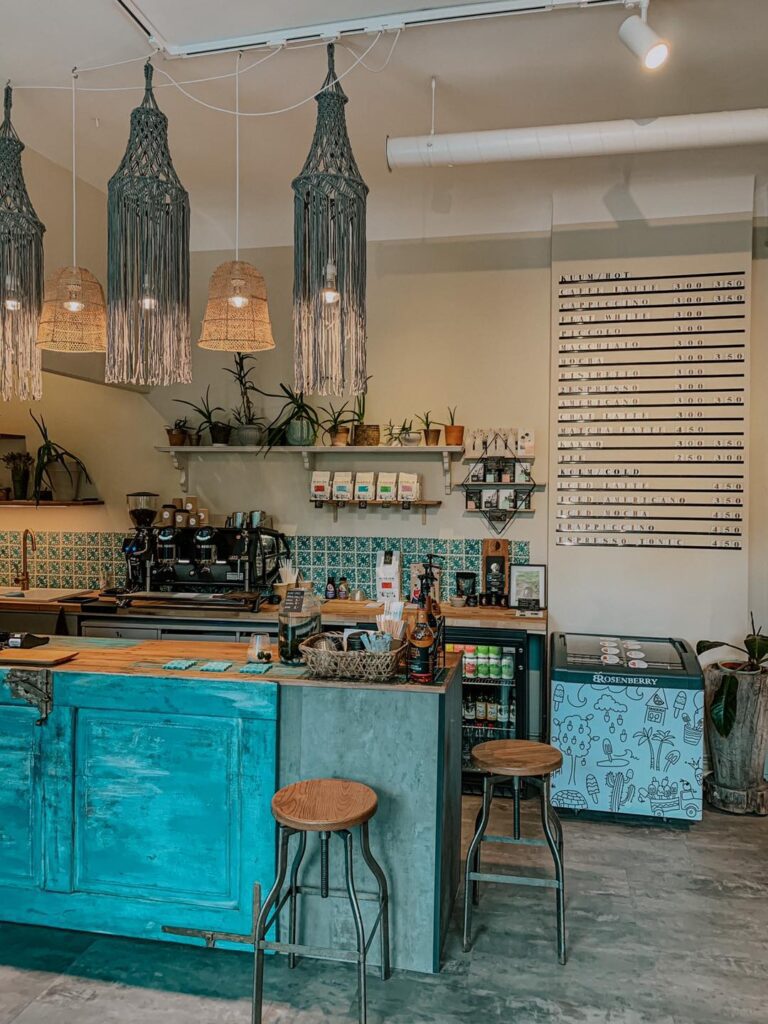 This spot uses beans prepared by Tallinn-based roaster Mission Coffee Works. Among their popular single-origin products is Uphill, which the roaster describe as "delicious yet consistent, adventurous yet approachable… Expect notes of pear nectar and caramel with hints of ripe nectarine."
And while bringing in different flavours might be considered verboten by some coffee connoisseurs, those who want to focus solely on the qualities of the beans themselves, SONNE has a pleasing array of other coffee varieties on offer. If you're interested, they make lattes with flavours like mandarin, apple-cinnamon, and gingerbread-orange.
Let it be an opportunity to be open-minded and explore new tastes!
Karlova Kohv, Tartu: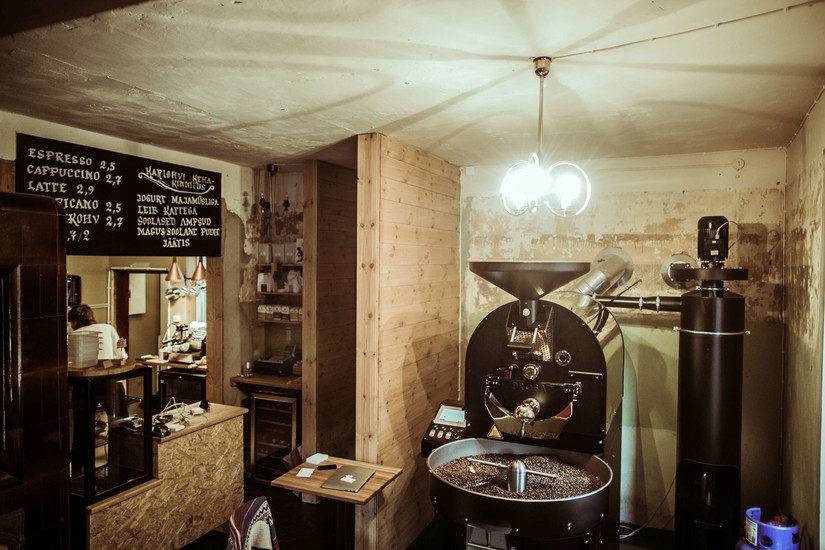 For those who want to go back to basics, head to Tartu's free-spirited neighbourhood of Karlova, at the very celestial intersection of Tähe (star) and Kuu (moon) streets. Karlova Kohv prides itself on its own in-house roasting machine "a gorgeous steam locomotive-looking…12-kilogram Probat."
Watch as staff masterfully ready the beans for grinding and brewing (sourced from farmers using a "direct trade" model), before it finally makes its way over to you in the adjacent café. While you're there, make it a full event by ordering one of their popular breakfast or lunch porridges from the pudrubaar.
Kehrwieder, Tallinn: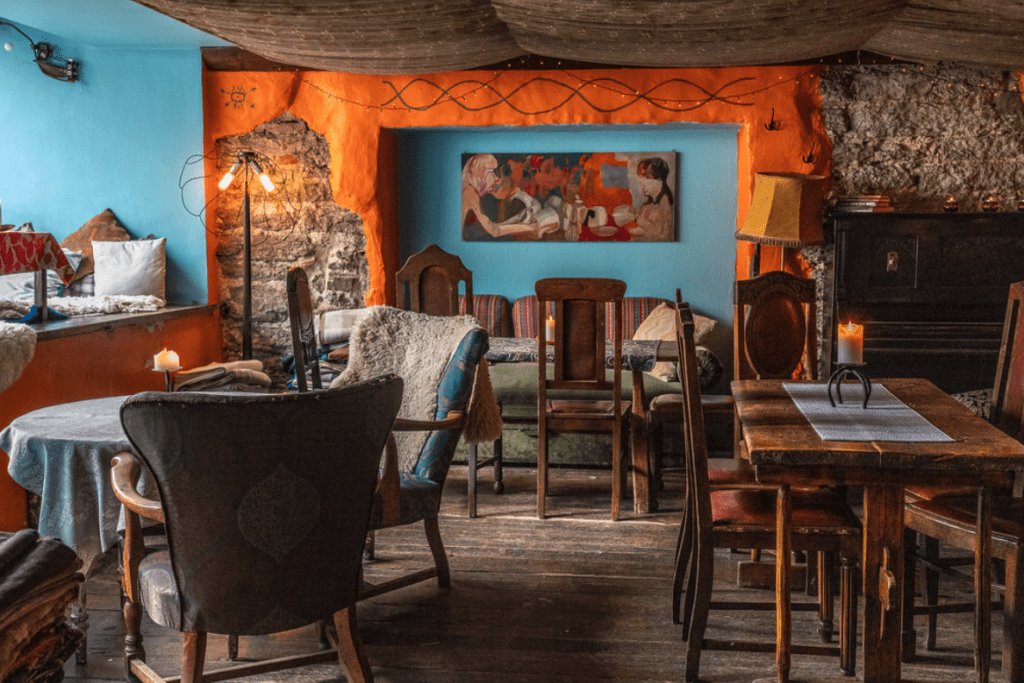 Here's a bit of trivia: this establishment actually has Estonian-Canadian origins. It was back in 1999 that Raoul-Vello Leitham, originally from Montréal, opened cafés with the name "Kehrwieder."
As pointed out in a European Coffee Trip article from 2017, "It was the first time in Estonia you could choose Arabica beans from different countries, and even from different regions within the countries of origin… Kehrwieder certainly made the first steps towards educating locals about single origin coffee."
The business is split into three operations: the roasting of coffee beans, chocolate production, and hosting customers in their café. And when you visit, you'll see the charm has been turned up high. Low ceilings, glowing lamps, hardwood floors, stone walls, and rustic tones. It all plays a part in the enjoyment of a cup of coffee.
***
For all coffee aficionados out there, if you visit one or more of these spots, write your review and send it to us at digitaleditor@eestielu.ca so we can share your take with fellow readers!