After many online concerts in the last 12 months, Estonian Music Week is ready to open its doors again for a chain reaction of music and culture from Estonia and Canada.
This year, the festival is hybrid, which means you can watch the concerts and events virtually *for free*, or in-person if you purchase one of the limited-availability tickets from estonianmusicweek.ca . Snap up these tickets quickly to secure what may be your first in-person live music date in 18 months.
That being said, if you can't get tickets in time, you can still watch the show online on the Estonian Music Facebook page or YouTube channel.

At all concerts, EMW is ensuring COVID-19 protocol will be observed, with proof of double-vaccination required to enter and venues operating at 50% capacity. Masks must be worn except when eating or drinking.
In an official statement, Artistic and Executive Director Sebastian Buccioni said, "Our mission [is to bring] talented Estonian artists to Canada to share the stage with Canadian artists on the same wavelength. Whether you're an <i>Eesti kultuuri ekspert<i> or couldn't even place Estonia on the map, this one is for you!…We will be connecting audiences and bridging communities like never before."
All the bases are covered with the festival lineup this year.
Is your soul longing for grooves and bluesy vocals? Then get tickets ($25 each) for night one, on Friday October 22nd at 6:00 PM (EDT), hosted by Erik Laar.
Titled "New Voices in R&B", Toronto-based indie artist Estyr and Estonian-Canadian alt-pop singer Kaili Kinnon will perform live on the Northern Birch Stage at the Paradise Theatre (1006c Bloor St W, Toronto). Shortly afterwards, classic soul vocalist Rita Ray will be live-streamed from Philly Joe's Jazz Club in Tallinn for viewers to watch at the venue in Toronto or at home. Thematically, the music reaches into topics of gender identity, mental health, and sexuality.
Are you looking for indie, electronic, or folk? Night two—at El Mocambo (464 Spadina Ave. #462, Toronto) on Saturday October 23rd at 5:00 PM (EDT)—will be right up your alley. Hosted by Kaili Kinnon, this comprehensive show (with tickets on sale for $35), is titled "Persevering Languages." Throughout the night, four ensembles and artists will present their musical perspective on how languages and cultures have persevered through colonization, oppression, and globalization.
Beatrice Deer, who is from Nunavik, and her band from Montréal will share Inuit folk tales, legends, and a narrative of searching for understanding and meaning within yourself, as articulated in the Inuindie genre she has developed.
Turntable artist Erik Laar will whirl Estonia's traditional music into a contemporary electronic context. The two friends who make up Duo Ruut will sing and play as one with their command of a single zither. Väike Hellero & Friends will bring us close to Estonian and Finno-Ugric folklore and traditional music.
If you're looking for daytime events, there's lots for you to enjoy, too. On Saturday October 23rd at 12:00 PM, come down to Tartu College (310 Bloor St. W) for a fun afternoon of kids' music and a story reading from author and musician Vincent Teetsov and his friend and drummer extraordinaire, Stefan Loebus. This concert will also be available online through the Estonian Music Week Facebook page and YouTube channel.
On Sunday October 17th at 3:00 PM (EDT), prior to the start of the festival's music, EMW and VEMU will co-present the virtual Canadian premiere of Erle Veber's documentary about Finno-Ugric people and the music of Veljo Tormis, titled <i>Unustatud rahvaste jälgedes<i> ("In the Steps of Forgotten Peoples"). Tune into VEMU's YouTube channel for the screening, as well as "a discussion with conductor Endrik Üksvärav and Finno-Ugrist Taisto Raudalainen."
On Wednesday October 20th at 7:00 PM (EDT), in English, Anti Lillak of Eesti Rahva Muuseum (the Estonian National Museum) will give us a tour of the museum's exhibit <i>Echo of the Urals,<i> that explores the identity and lives of Finno-Ugric nations. Access it on Zoom by entering the meeting ID number 828 1614 5163.
For their generous support of these events, Estonian Music Week and VEMU would like to thank: partner Estonian Foundation of Canada; sponsors Northern Birch Credit Union and Humphrey Miles Funeral Home; donors Koger Valuations Inc and John Teetsov; supporters Artsvest, Toronto Arts Council, Integratsiooni Sihtasutus, Embassy of Estonia (Ottawa), and Eesti Kultuurkapital; consultants Music Estonia and Estonian Ministry of Culture.
Mark your calendars and tell all of your friends and family, because you won't want to miss any of this!
Written by Vincent Teetsov, Toronto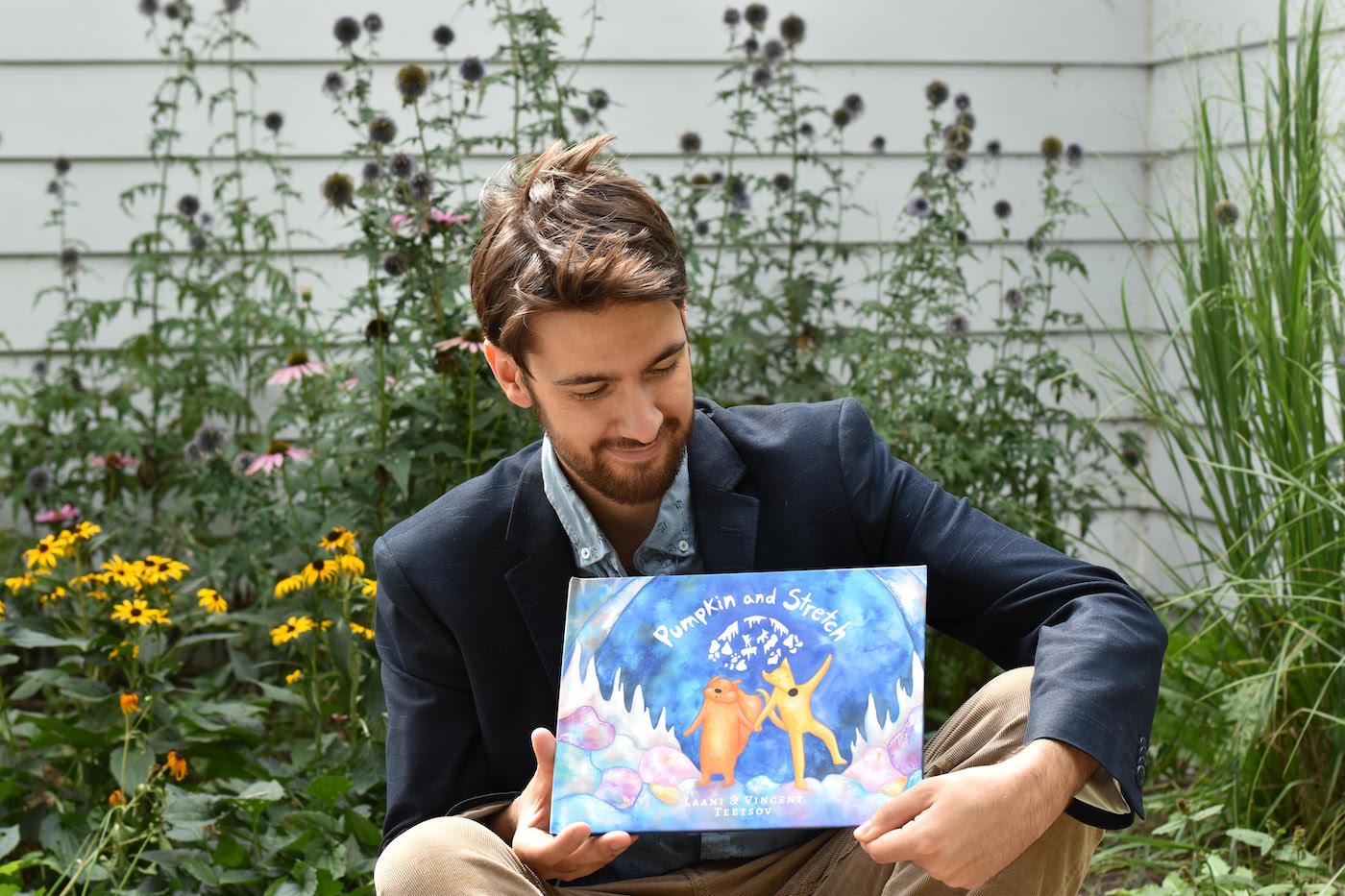 ---