As with other Finnish brands, such as Arabia or Marimekko, its Nordic qualities have found a comfortable place in the homes of Estonians around the world. For instance, the undulating Aalto vase from 1932. The drinking glasses with kastehelmi ("dewdrop") sides. Or the tree trunk-like ridges of the Ultima Thule pitcher from 1968.
Estonia has its own glass tradition, however, that deserves to be understood.
Glass manufacturing took place for the first time in Estonia in 1628, when Jakob de la Gardie, a Swedish count, soldier, and businessman founded the Hüti glass factory on Hiiumaa. Within 16 years, the factory was among the largest of its type in the region, made possible by abundant resources nearby like sand and clay.
In a 1969 issue of the Journal of Glass Studies, glass artist Maks Roosma wrote of the nascence of Estonia's broader glass industry, which followed the Great Northern War between Tsar Peter I and the Swedish Empire. After Estonia was pulled into the Russian Empire in the early 1700s, the export of wood was restricted, and so new glass factories were opened where the wood could be used instead.
One factory, in Piirsalu, Lääne County, not only supplied vast amounts of glass for "surrounding estates and towns", but "Since the new capital of St. Petersburg was under construction during this period, it is logical to assume that the high quality, colorless window panes produced at Piirsalu were marketed there." Roosma makes a connection between the two places due to archaeological field work, which has shown that window glass was "the principal product" of Piirsalu factory.
The next era of glass production began at Meleski glass factory, founded in the late 1700s, on the border of Viljandi County and Tartu County. One of its most notable owners was Johannes Lorup, who, in 1924, took charge and pulled the factory out of decline. Lorup eventually decided to move operations to Tallinn and invited collaborations with many different European glass artists, looking for new ways to experiment with the form and details of glass. This change brought the company to new markets in North America, western Europe, and the Mediterranean region.
During the Second World War, Lorup was deported to Siberia and his company was nationalized, becoming Tarbeklaas. This company, in turn, was operational until 1993.
The ups and downs of these glass makers can be found in the glassware on display at Meleski Klaasimuuseum. The products became more and more adventurous through the years. Some earlier designs include bent tube shapes, rounded jugs, nearly conical bottles, and serving dishes with complex swirling patterns.
In 2005, a new company called Glasstone was born, on the site of Johannes Lorup's former factory. Glasstone is based in Tallinn and the company pays tribute to their predecessor through their products, some of which emulate the 1930s shapes and engravings of Lorup glassware.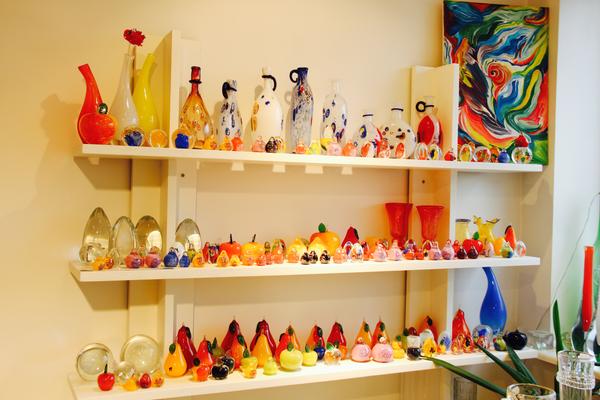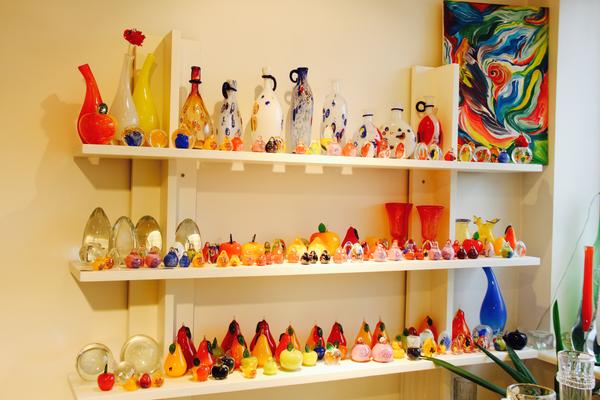 With dramatic back lighting, their product photography emphasizes subtle curvature, texture, dimples, delicacy, and finely engraved imagery in certain pieces, while remaining stable and practical. For instance, the Johannes wine glass, with its long stem, assertive widening and narrowing from the bowl of the glass to the rim, and solid base.
One of their most impressive pieces is a heavy glass bowl called "Kaali Meteorite Crater", which has sides that "splash" up wildly and a bottom that is a sullen green colour. Glasstone are very inventive with the way they immerse bright colours into clear glass vessels. They make glassware that, even if it's very decorative, is able to be enjoyed on the most ordinary of occasions for the atmosphere they create, rather than storing them away in a cupboard.
Here, we find a valuable core aspect of Nordic design — decoration, especially striking naturalistic details, can lift up even the simple moments of life.
This article was written by Vincent Teetsov as part of the Local Journalism Initiative.