American psychiatrist Irvin D. Yalom once said "Some day soon, perhaps in forty years, there will be no one alive who has ever known me. That's when I will be truly dead – when I exist in no one's memory."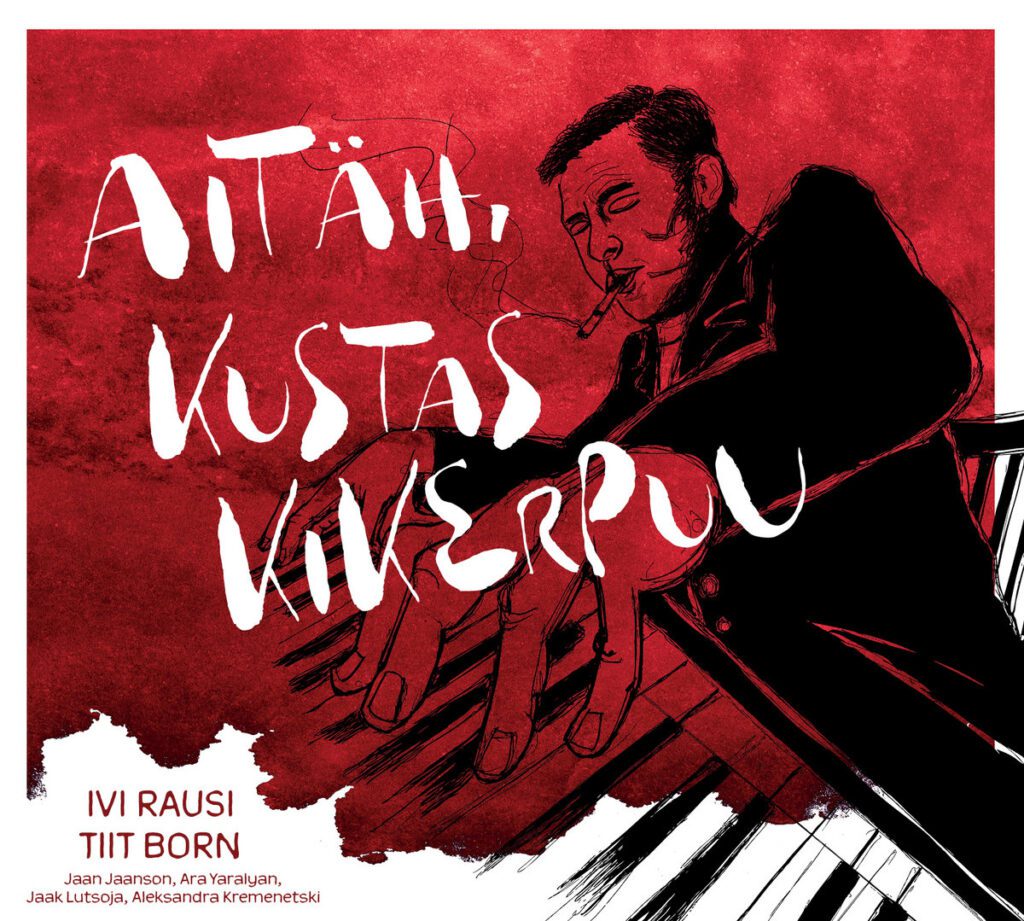 Perhaps this is too extreme of a sentiment, but you can't help but wonder about how people's legacies carry on.
The most permeating legacy has to be that of a musician, with the way their creations exist in someone's mind. They accompany you silently and then appear at unexpected moments. Sometimes with intensity, like when Toto's "Africa" gets stuck in your head for two weeks.
On occasion, music makes its way into the psyche of another musician, then onto another recording, becoming an ear worm for a completely new listener. This is what has happened with Ivi Rausi and Tiit Born's album Aitäh, Kustas Kikerpuu! ("Thank you, Kustas Kikerpuu!"). At this point, the album is old news, and already, when the album came out in 2018, Kustas Kikerpuu had been gone for 10 years. Still, Rausi, Born, and their band enable the songs to feel fresh and relevant.
Those who grew up in Estonia are more likely to have a knowledge of and appreciation for Kustas Kikerpuu, or Kusti, as he was known by his fellow musicians. In North America, it's less likely. But to summarize: Kikerpuu was born in Tallinn in 1937 and passed away in 2008, composing an extensive catalogue of over 200 songs he was celebrated for, in addition to his conducting career. Some of his songs are hard to find, requiring searches through basement vinyl collections, digital archives of radio broadcasts, or live performance videos. Thankfully, the bright, high definition sound of Aitäh, Kustas Kikerpuu! can be found on Bandcamp.
Joining singer Ivi Rausi and guitarist/singer Tiit Born is Jaan Jaanson on guitar, Aleksandra Kremenetski on percussion, Jaak Lutsoja on accordion, and upright bass player Ara Yaralyan. Throughout the album, listen out for Yaralyan's solid bass grooves, the grounding component of each song rendition. And, of course, Rausi and Born's singing, which melts together delightfully, between her ornate passages and his forthright responses. The vocal chemistry is palpable in their duets.
Tracks to pay special attention to include "Taas punab pihlakaid" ("Red Rowanberries Again") with its wispy keyboard, vocoder-effected vocals, and pinch harmonic guitar notes. You know the sensation of frisson, when you get the chills? Whatever you felt before listening will be overridden by this feeling.
"Langevate lehtede aegu" ("Time of Falling Leaves") moves into more turbulent rhythms, reminiscent of energetic jaleo (i.e. clapping and stomping) in flamenco and wild jumps in Jaak Lutsoja's accordion playing.
This tribute album has unexpected choices in production and arrangement for an acoustic jazz album. For example, Tiit Born's singing in "Oleks hea" ("It Would Be Good") is at the level of a low whisper but is highly present in the mix. In comparison, the band Joygun's version of the song is less up-close and more wide open.
The intro of "Marjametsa laul" ("Song of the Berry Forest") begins with an antiquated filter and shifts into clarity, alluding to old crackly radios and record players. In "Meie kaks" ("The Two of Us"), spacey and fuzzy pedals are applied to the guitar, but never in a way that dampens the song's sweetness.
And this doesn't even mention the tender, charming poetry on display in these songs, "Suudlused soolaste huultega" ("Kisses with Salty Lips") being the stand-out song. Listeners who are keen on intricate pop or alternative music production will gain just as much as those who thrive off of pure balladry.
Give these interpretations of Kikerpuu's songs a play on your home speakers and see if you find them getting stuck in your head, too.