His name was Mark, and the rest is history. This blog allows me to seamlessly connect my passion for photography and cycling. I am always carrying my camera with me during my travels. I am very blessed for all the trips I have been able to take in the past to capture all these wonderful, eye-catching, and kind people doing what they love a lot—cycling.
You can see different bikes, faces, outfits, and races from various cities and countries. Prangli Island, Estonia, Pula, Croatia, and Winnipeg, Canada—all have shared their unique cyclists with me. You can travel to Copenhagen and Amsterdam, which are considered the best places in the world for cyclists.
Photography and cycling are springs of never-ending knowledge and freedom, so I can carry on looking for wonderful cyclists to take photos of wherever my life travels are taking me. If you are a cool cyclist or have a cool bike or a special story of you and your bike, I would love to take your photo. Please send me an e-mail to kerly (at) kerlyilves.com and add your shy cycling friend's contact details as well. 😉
Mark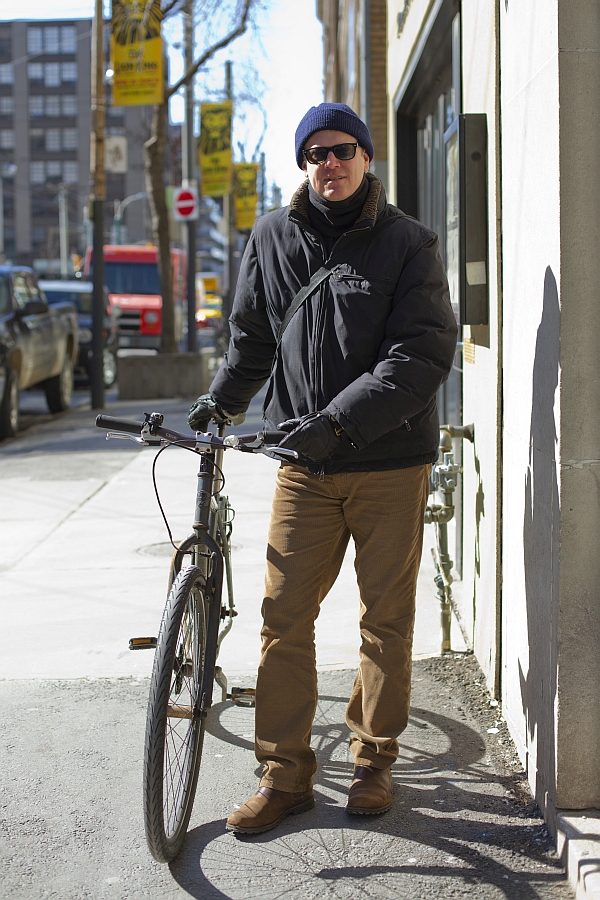 "Cycling is my favourite way of travel."
28/2/2014 Adelaide St. West, Toronto, Canada
Vincent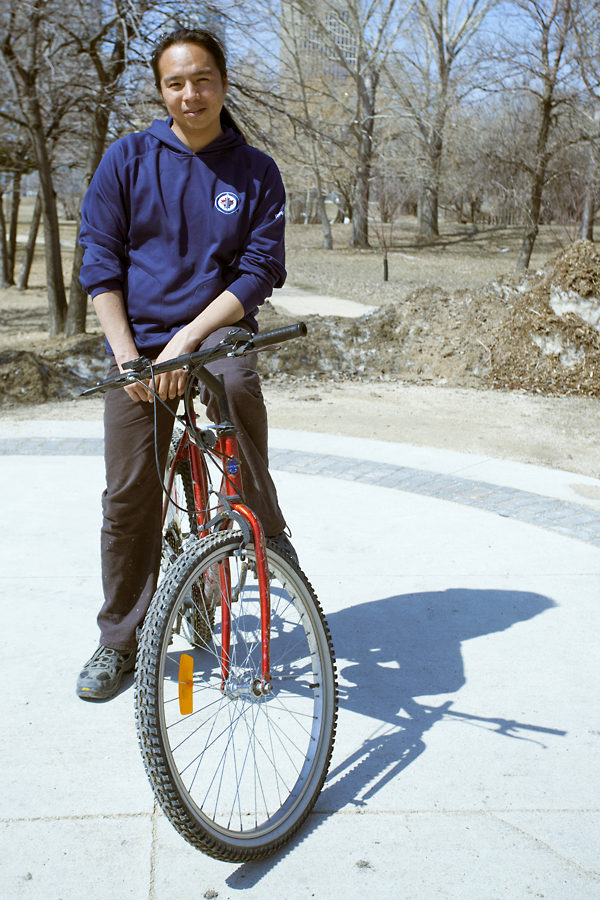 "Cycling is good exercise, a good way to get outdoors to clear the mind, relieve stress and good transportation."
22/4/2014 By the Red River, Winnipeg, Canada
Andrew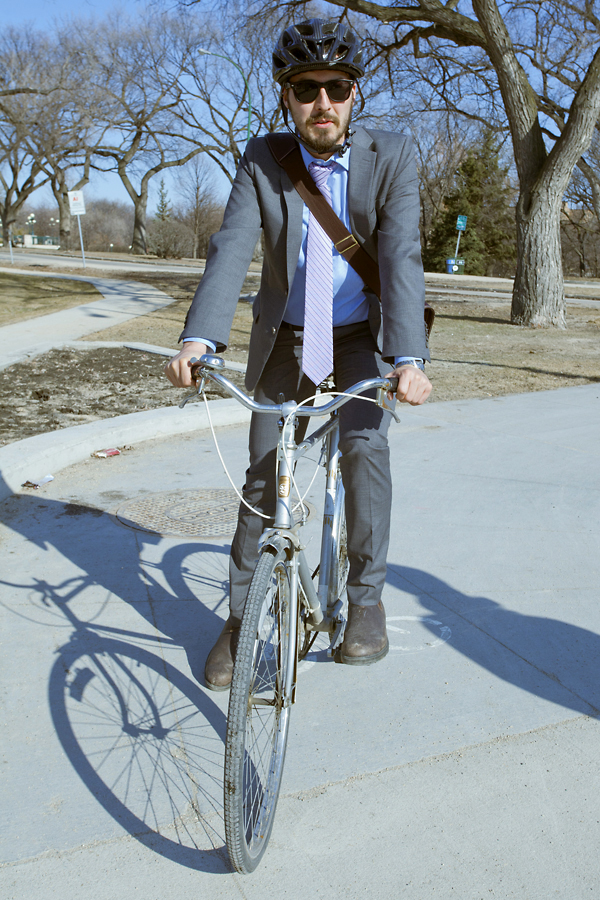 "Great way to get around, reduces your imprint on the environment, keeps you healthy."
22/4/2014 By the Red River, Winnipeg, Canada
Carla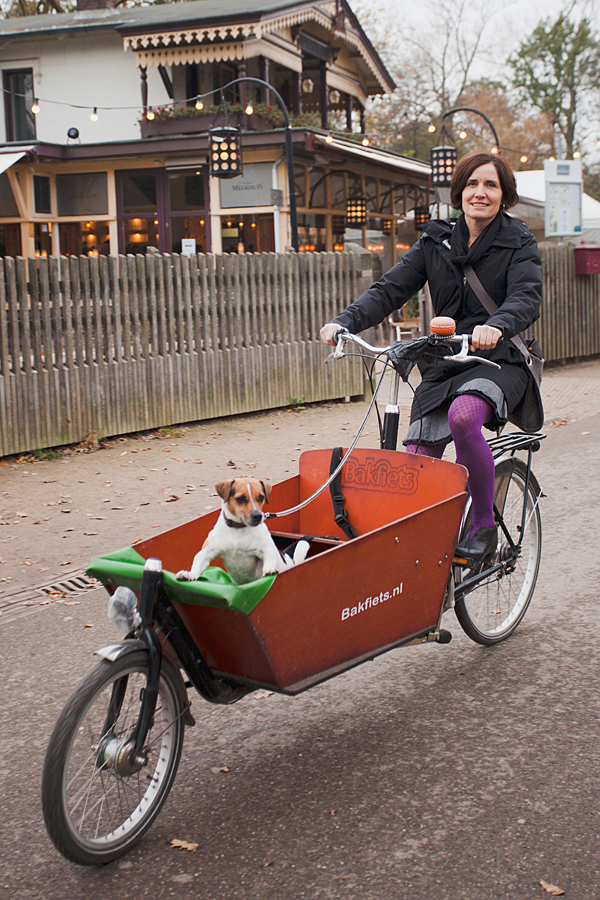 "I always prefer a bike to a car. The basket is for my dog, children and easy transportation of my groceries."
14/11/2014 park, Amsterdam, The Netherlands
Olly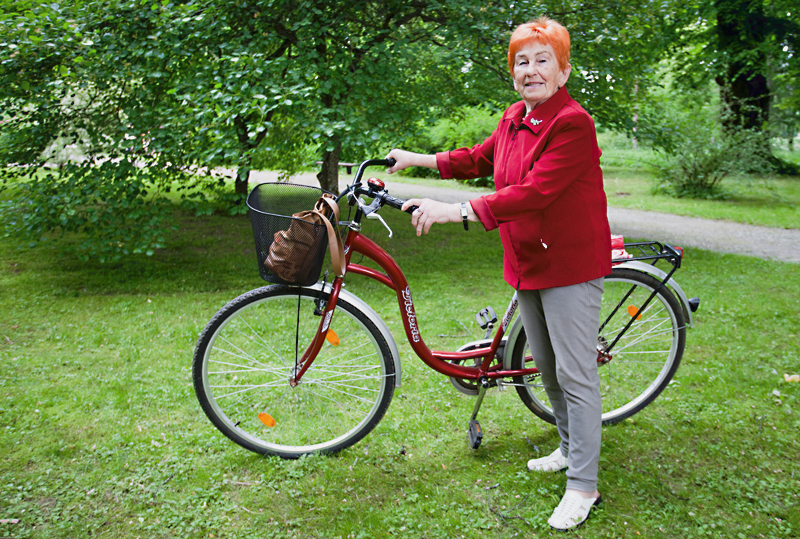 "Bike takes me ahead and does it fast."
13/6/2015 park, Räpina, Estonia
Sergei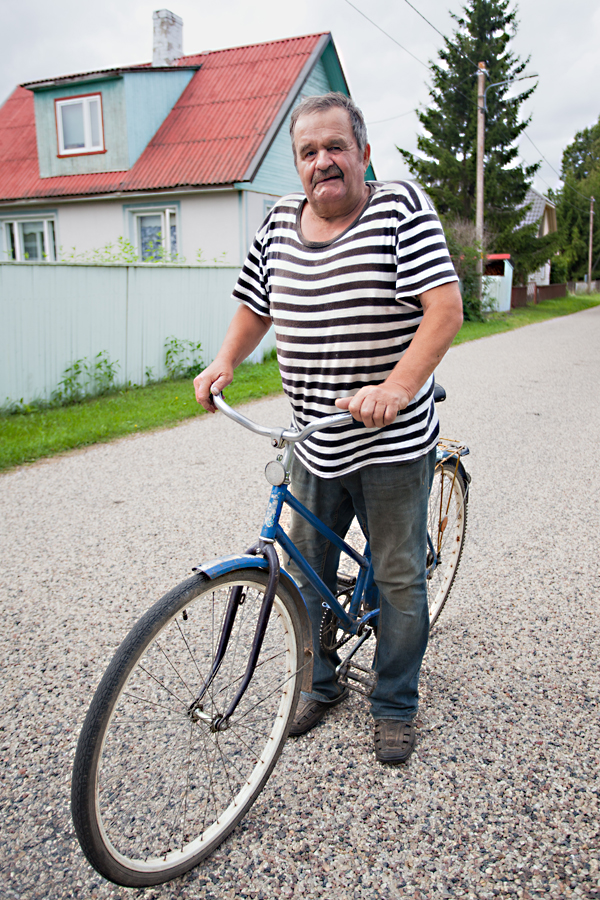 "Though I have a car as well, a bike is my main means of transportation."
16/8/2015 Peipsi Street, Kasepää, Estonia
Tanel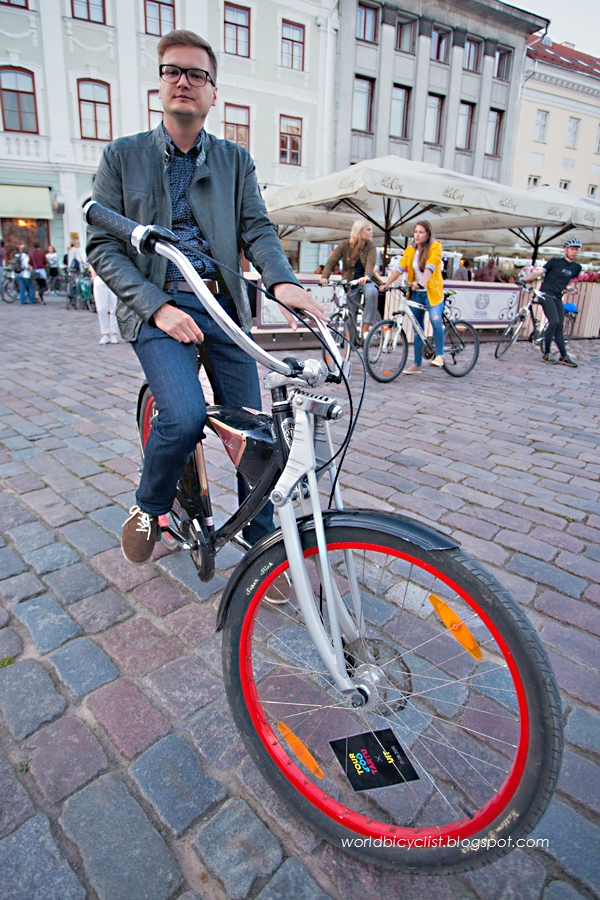 "I am not a frequent bike user, this summer I started a bit late. I chose this bike because it is very comfortable, you basically sit upright and glide. Feels the best and it doesn't tire you at all."
21/8/2015 Town Hall Square, Tartu, Estonia
Kristjan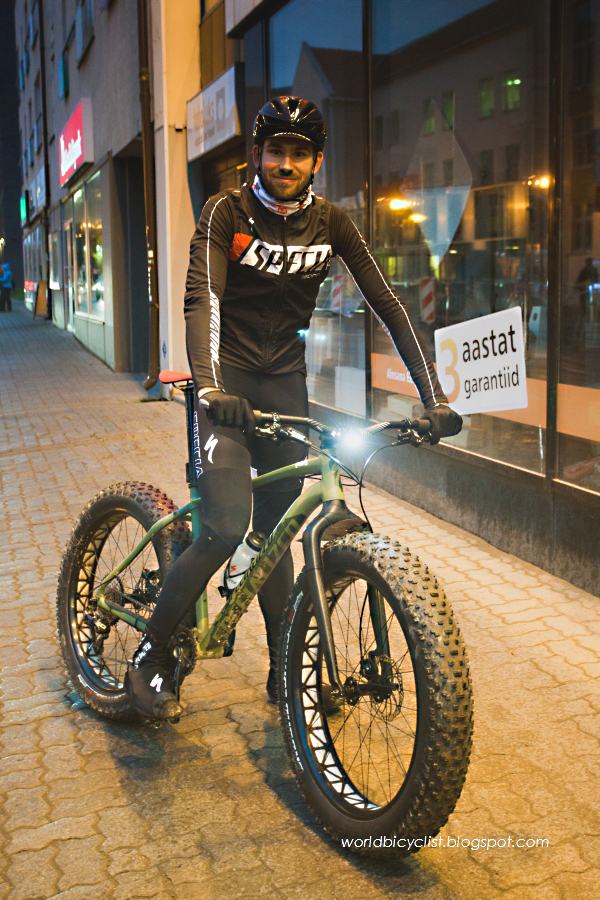 "I went to cycling training when I was 14 years old. Since then, I have been connected with bicycles in every possible way. At the beginning through the cycling sport, then through the bike business. Cycling for sport is still close to my heart and I train a lot. I cycle quite a bit: 10 000 – 12 000 km in a year. At the moment, I work in Tartu Specialized shop as a
manager. Work and hobby hand in hand. I love especially cycling with the MTB. In the summer, I use an average bike with double shocks (for comfort) and in the winter, for being able to do everything I can in summer, I have Fatboy. The advantage of this bike comes out in situations, you wouldn't manage with an average bike – soft ground (bog, sand, snow). At the same time, it is great to descend and also ascend with it. In one word, if you like mountain cycling and you do not feel comfortable due to the lack of skills, especially in technically difficult places, then Fatboy is what can hone your skills. Also if you like attention, then this is guaranteed – it catches eyes!
28/9/2015 Ülikooli street, Tartu, Estonia
Francis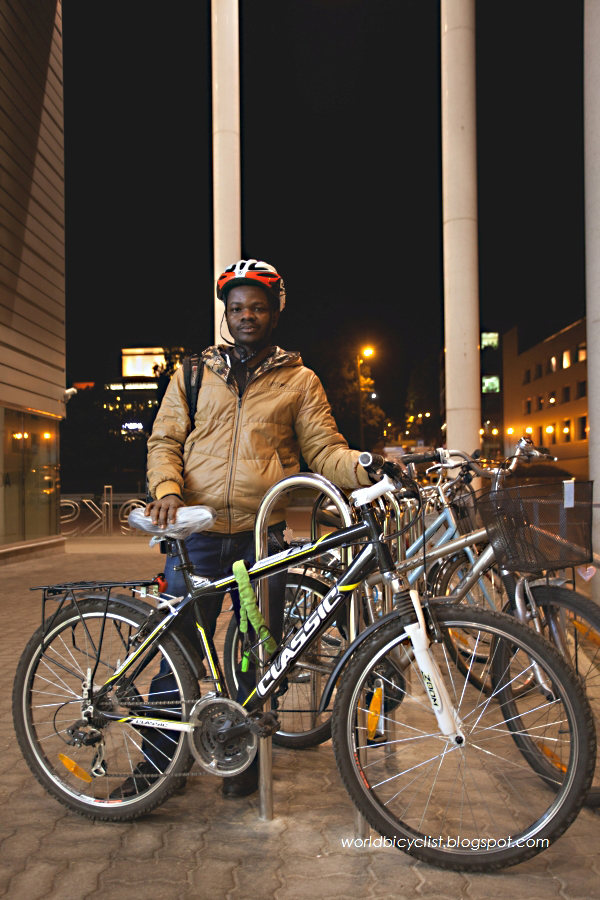 "I enjoy cycling, as it is a form of exercise for me, especially in weather like this. It is keeping me fit. It makes up when I am late for my classes, as buses take sometimes so long."
28/9/2015 Tartu Department Store, Tartu, Estonia
Marius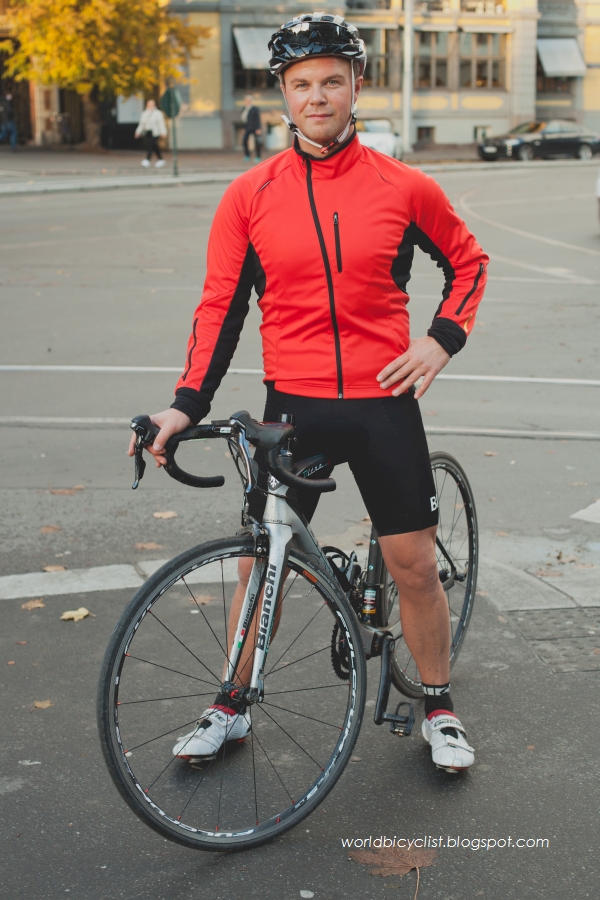 "Love to get out. Combine workout with nature, great food and wine."
25/10/2015 Hendrik Ibsen Gate, Oslo, Norway
Igor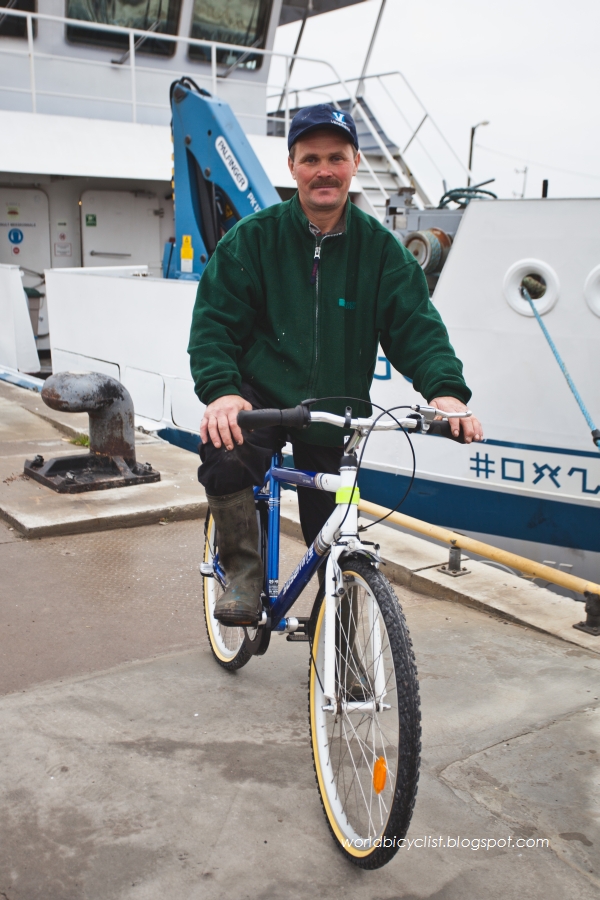 "We have good roads here and it is fun to cycle in the fall."
31/10/2015 Kelnase Road, Prangli island, Estonia
Janar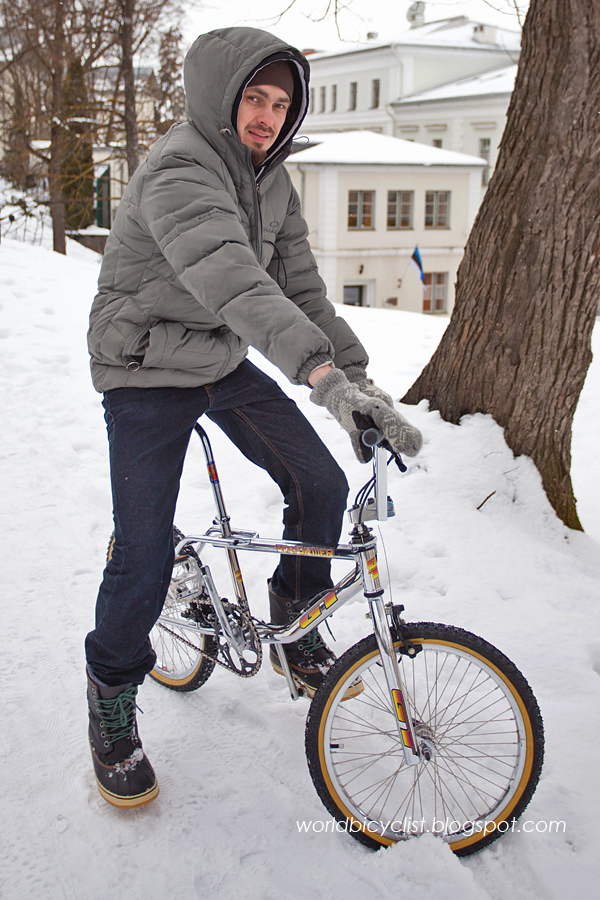 "I put the bike together on my own. I ordered parts via eBay and other sites. It wasn't really easy, but it was definitely worth it."
27/2/2016 Toomemägi, Tartu, Estonia
Jeff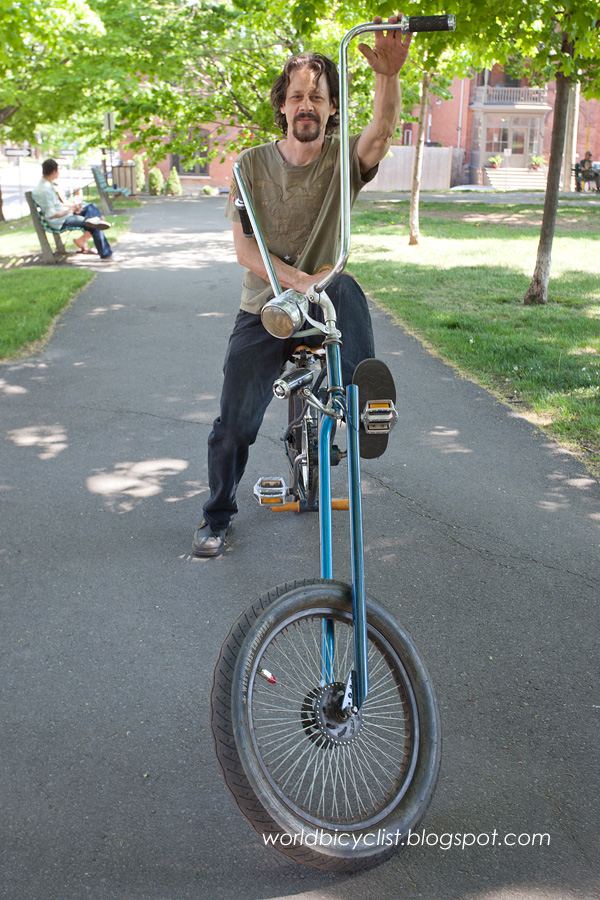 "I got into bike building through an interest in automobiles. I found the halfway-done frame from the scrap bike centre and decided to make a bike out of it. It was a father-and-son project. It took a couple of months to finish it. It is pretty unique and also difficult to ride, as it does wide turns and some people may have difficulties balancing. It is an eye-catcher, as when I cycle, people come to talk and want to try out the bike. It is not so much for doing long rides, but for short commutes, as it is actually difficult to cycle."
29/5/2016 Dundonald Park, Ottawa, Canada
Steve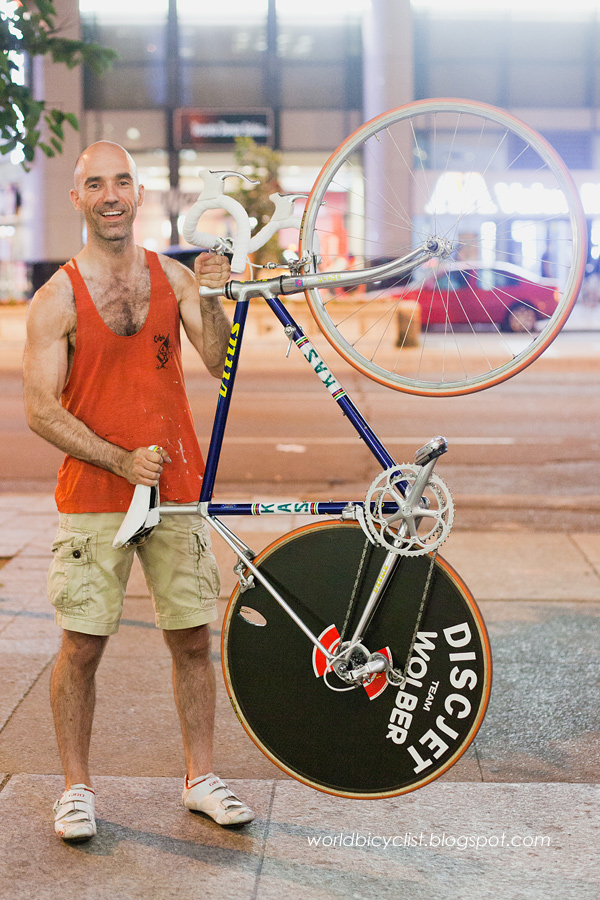 "This is a special and high-end bike, which I have put together myself. Large parts, such as the frame are French made and the little ones, such as brakes, chains and breaks are Italian. It has been called one of the nicest bicycles in the world. The frame is very light, making the whole bike the same. I have always put a passion for such custom-made bikes, ever since I was 14 years old. I am taking good care of my bike, cleaning it often, to keep it as good-looking as possible. Mostly I use it for cruising in the city, not much for highway training."
22/7/2016 Yonge Street, Toronto, Canada
Maria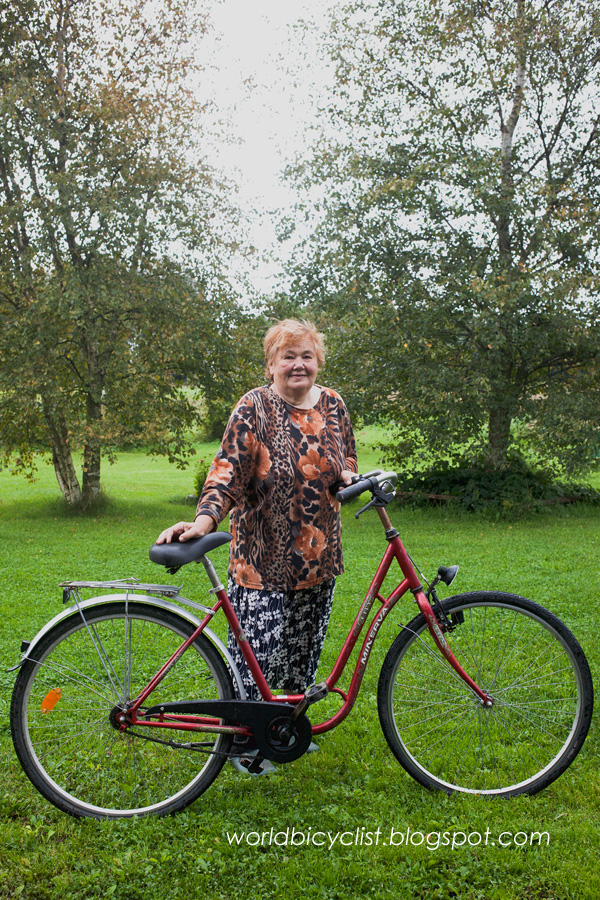 "Bicycle is my main mean of transportation – this is my lifesaver!"
3/9/2016 Kihnu Island, Estonia
Janis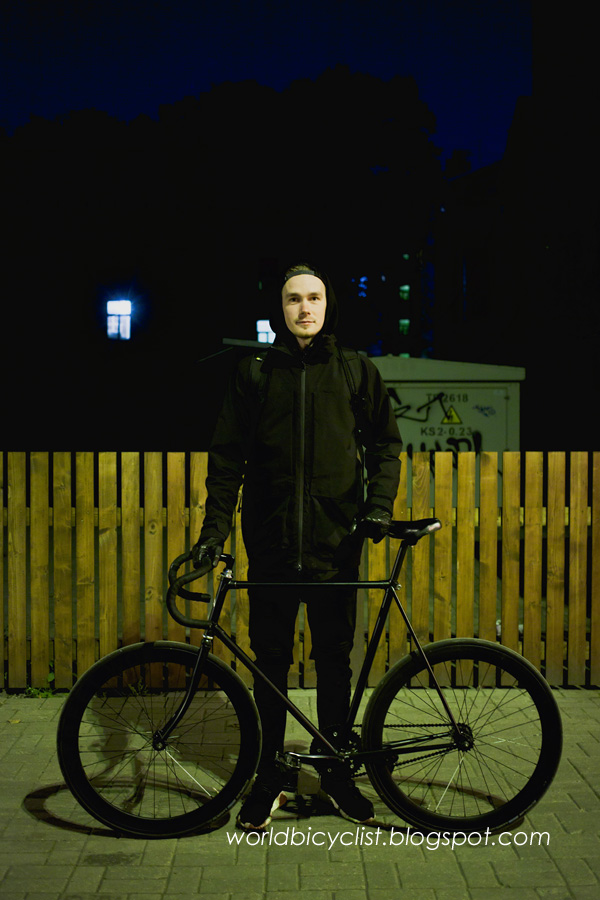 "Driving a car in the city is a bit stupid, especially in a small town like Riga. If you want to drive it is always packed, so cycling is way better. I put this bike together myself ."
8/10/2016 Gertrudes Street, Riga, Latvia
Thiago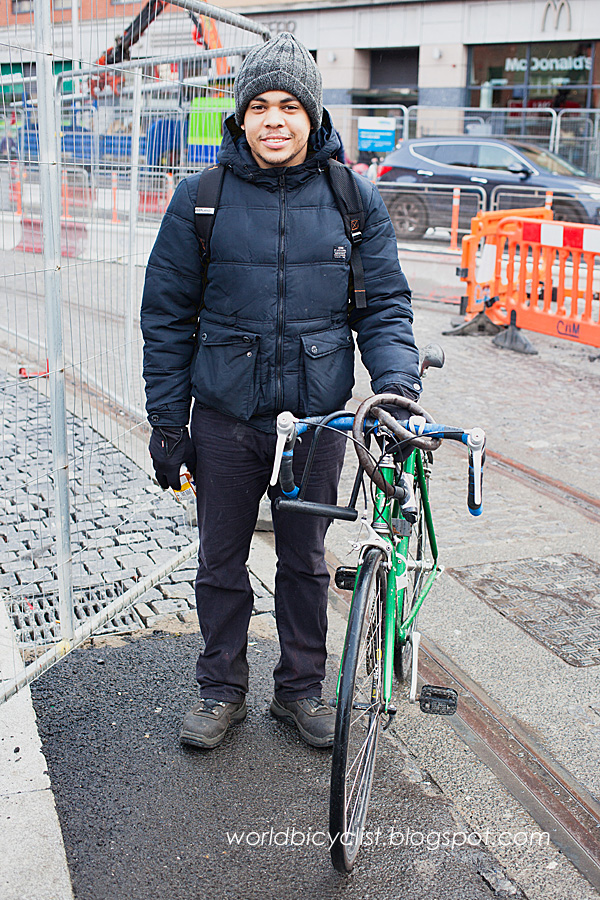 "It's easy to get to work and school."
22/02/2017 Parnell, Dublin, Ireland
Alexander and Emil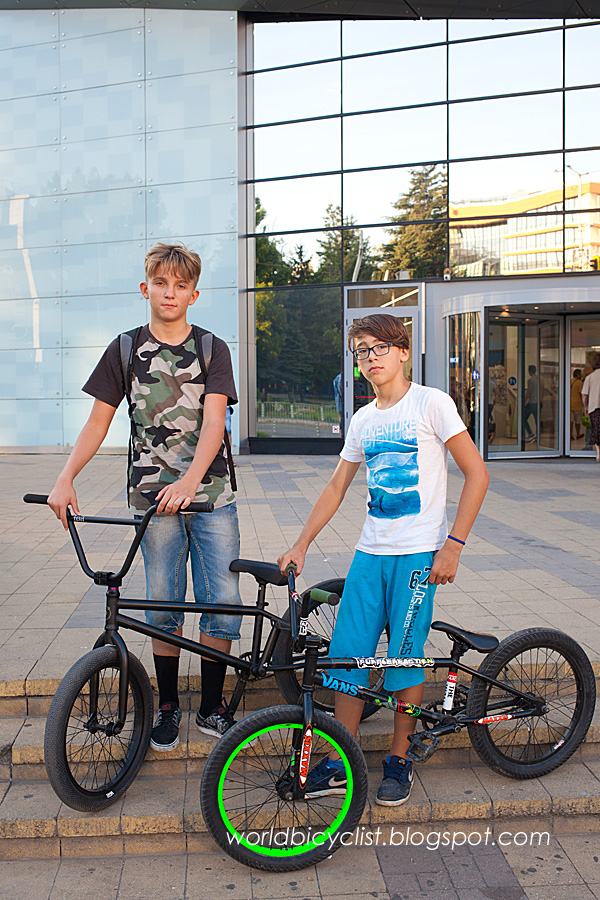 "Cycling is like life and to have balance, you need constantly to move on."
"I love cycling, I broke my leg and then didn't practice so much, but then got a new bike and started practicing again and fell in love with cycling again."
19/8/2017 Sofia Park Centre, Sofia, Bulgaria
Roosa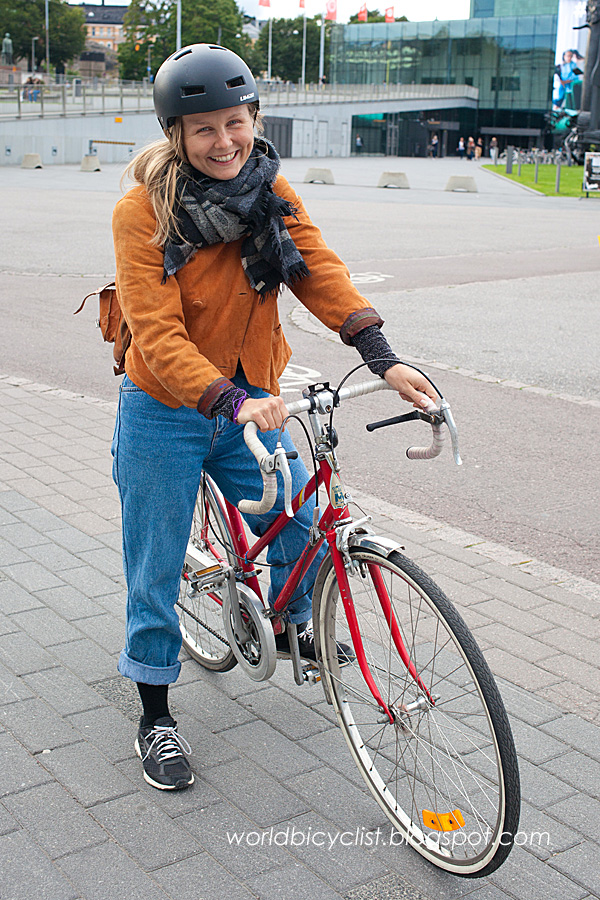 "Cycling is my thing, an extension of myself. This is a thirty years old bike, which I found in my aunt's basement. I fixed the bike, as much I was able, as my knowledge of bike fixing isn't the greatest."
23/8/2017 Baana, Helsinki, FInland
Pauliine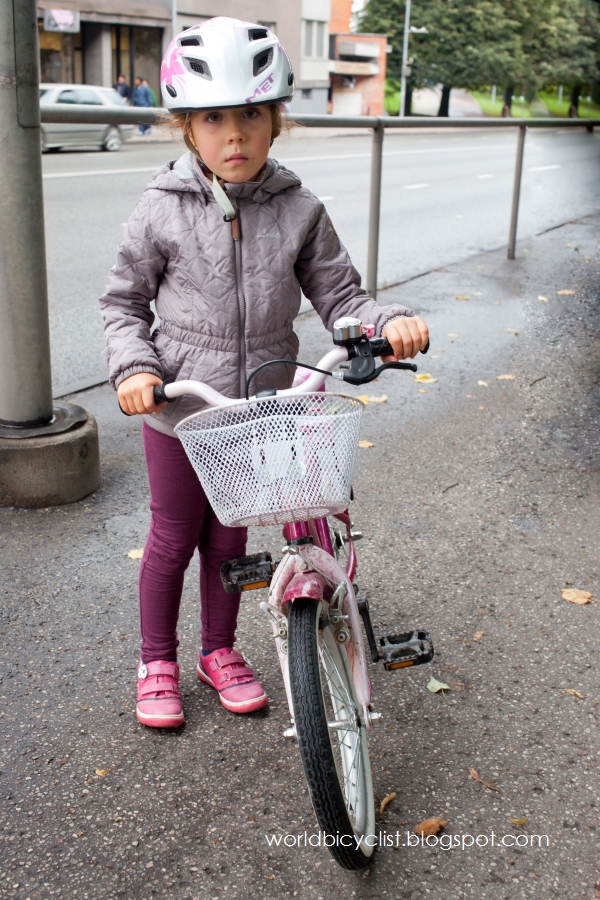 "I love cycling. I have been cycling already since I was three years old. I do not fall."
9/9/2017 Riia st, Tartu, Estonia
Antti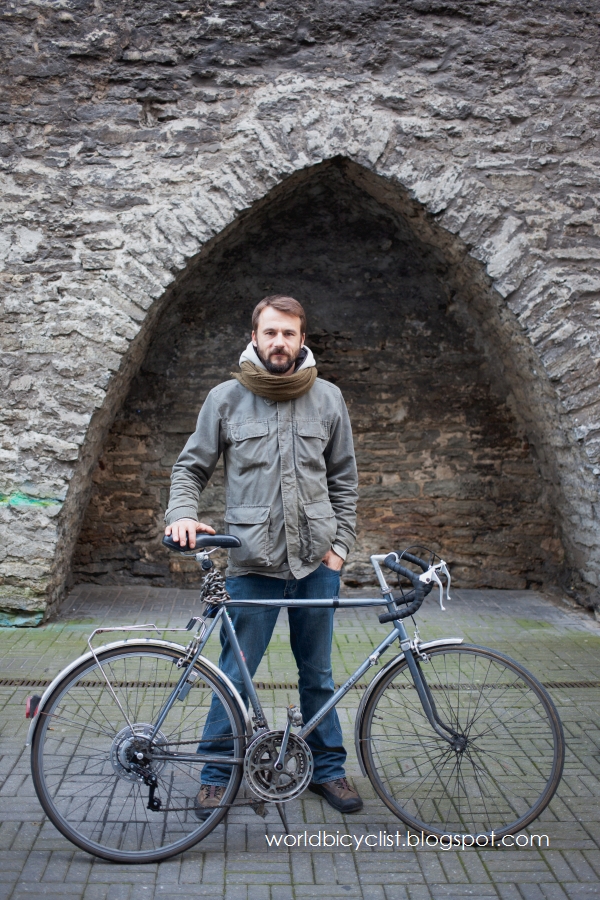 "I used to do lots of sports when I was young and this hurt my knees. When a doctor's appointment, I was given two options: a)I will have an operation, but after some time I will have more of them or b)start cycling. So I chose cycling and have been cycling non-stop, every season for the past five years. My knees are healed now. If you have a choice, whether sit on a gym and cycle, I recommend you instead to cycle outside."
29/9/2017 Vene st, Tallinn, Estonia
Lia, Asmus, and Reuben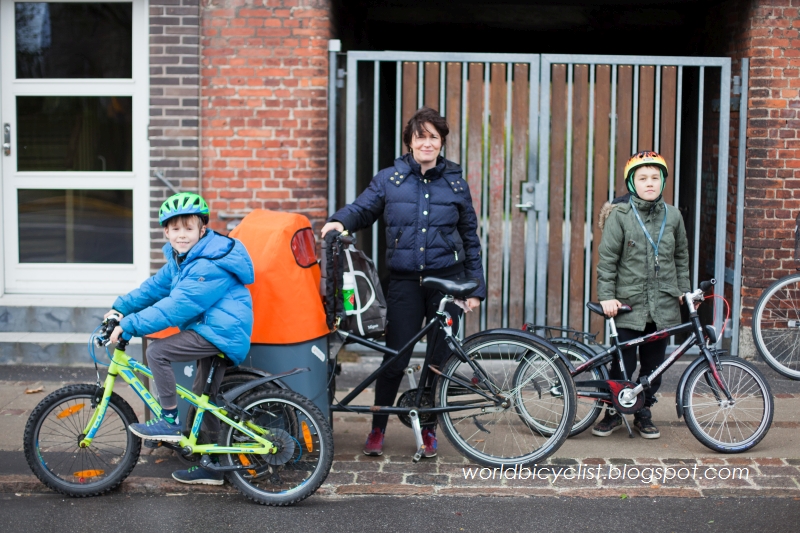 Lia: "Cycling is more convenient. I have been using a cargo bike almost for ten years. This is my third one, but believe it or not, but even these bikes get stolen."
Asmus: "I love cycling, so I can find Pokemon! It is fun!"
28/10/2017 Englandsvey, Copenhagen, Denmark
Joosep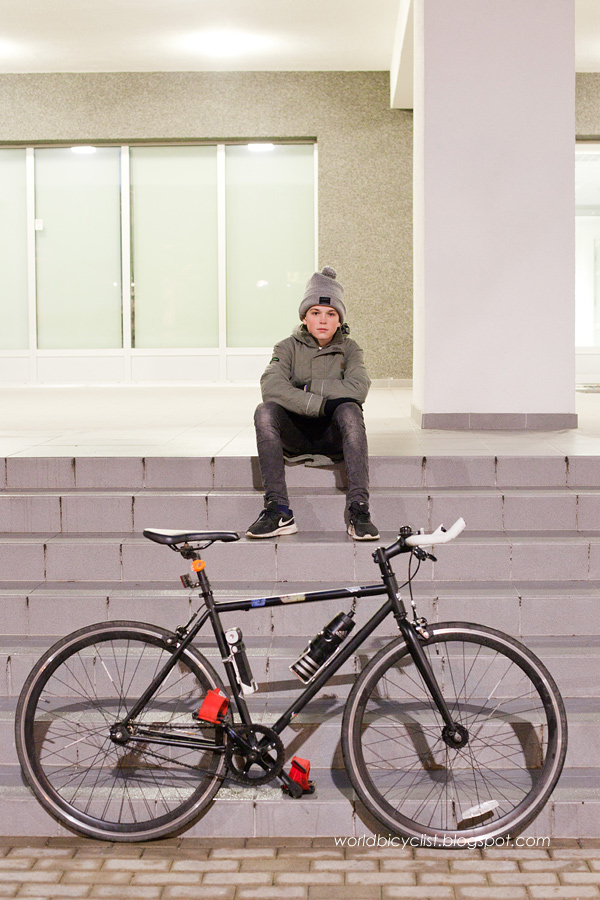 "Because I'm a minor, this is my only means of moving, which gets me a little faster from one place to another. I've been cycling since 4 years old, everything started in kindergarten. For me, cycling is both a great pastime and a good and fast way of life. I like it from all its sides."
1/11/2017 In front of PRIA, Tartu, Estonia
Sarah and Sandra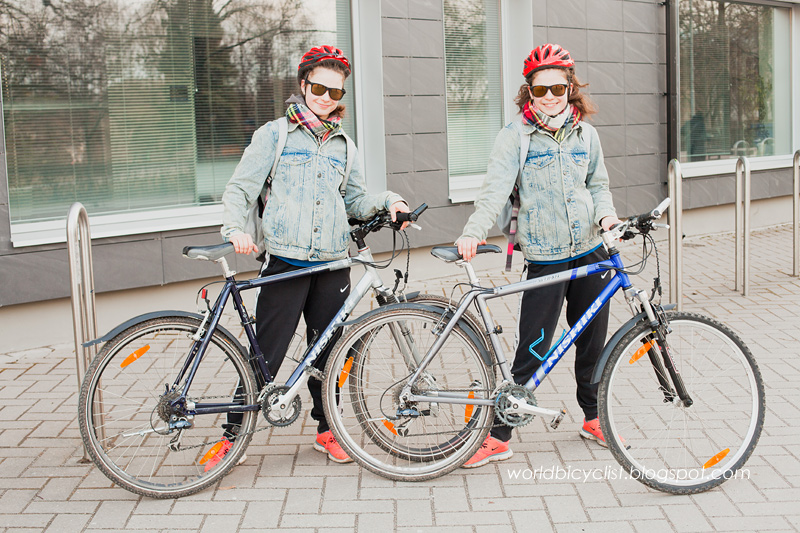 Sarah: "Cycling is summer for me, memories and good feelings."
Sandra: "Comfort, fresh air and summer."
7/4/2018 Rüütli street, Tartu, Estonia
Agneta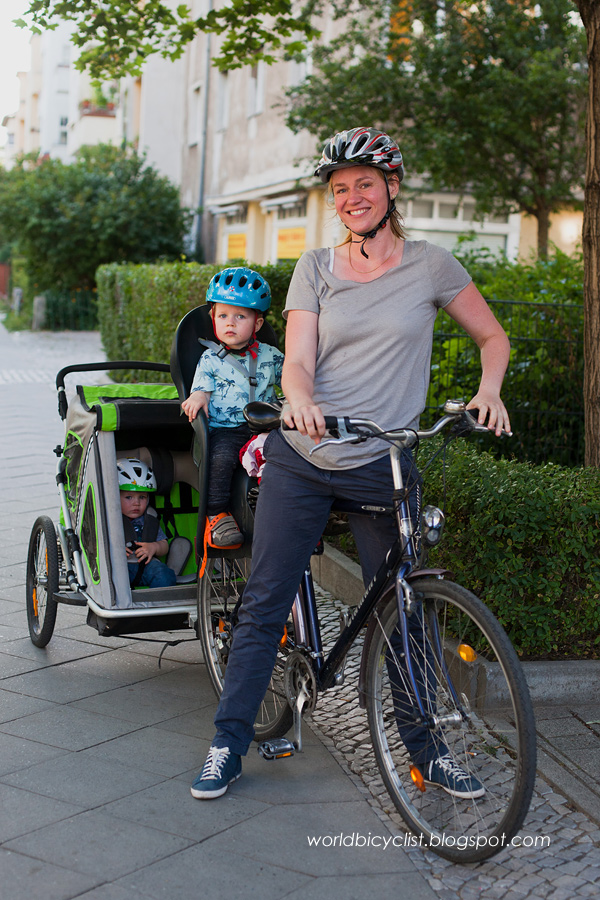 "I like cycling, in Berlin it is faster than by car and more comfortable than public transport. Berlin is perfect for cycling, as it is relatively flat and has very few hills."
30/6/2018 Kissingenstraße, Berlin, Germany
Maria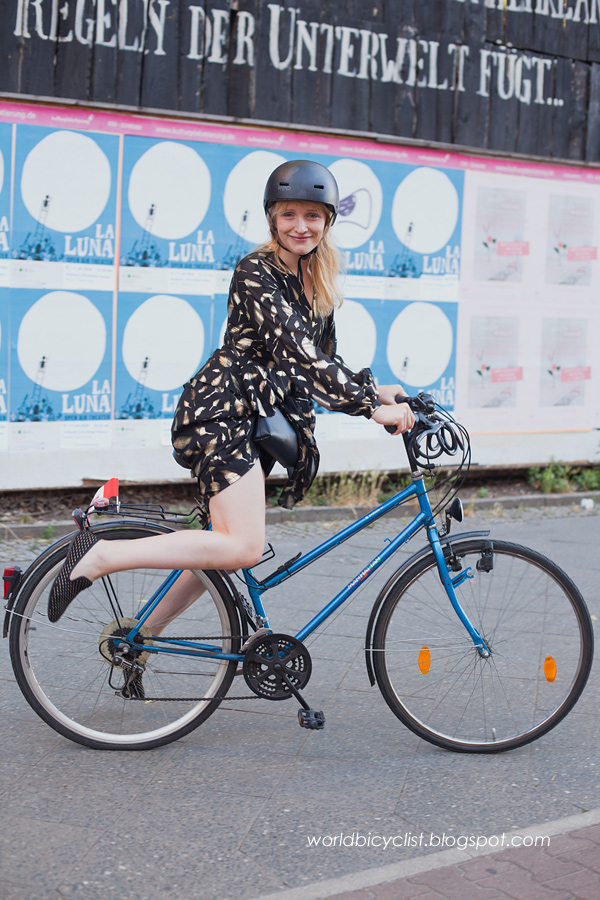 "Freedom."
1/7/2018 Osthafen, Berlin, Germany
Marie, Dom, and Mark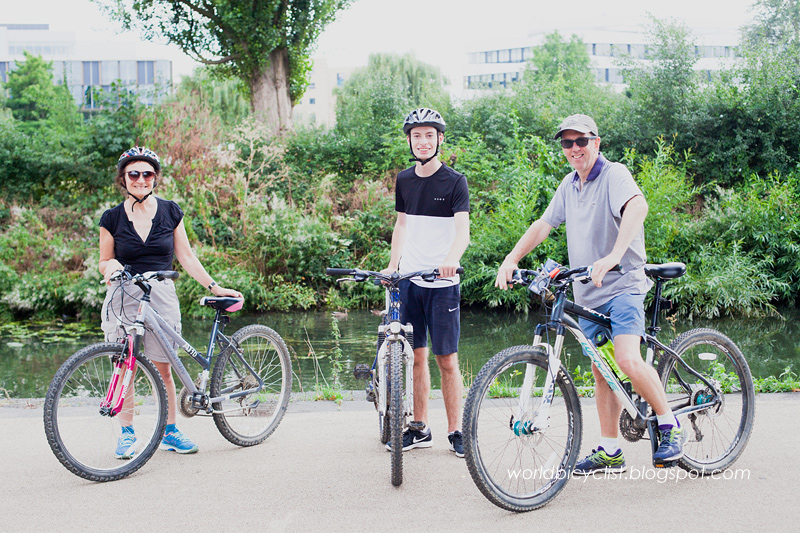 Marie: "Cycling on the waterside is pretty."
Dom: "I am cycling first time today after 8 years!!"
Mark: "You can cycle from Northampton all the way to London, as there are bike paths."
19/8/2018 Becket's Park, Northampton, England
Ket and Rob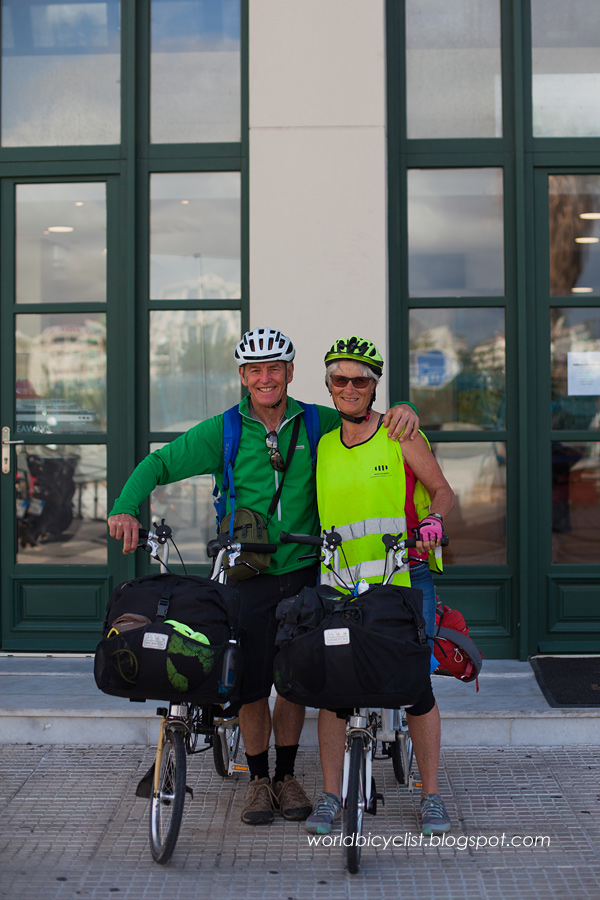 "Our European cycling tour started with a yoga holiday in Crete and will end in mid-December when we are heading back home from London. We have also cycled together from Oslo to Paris but also enjoyed cycling in Slovenia, Portugal, and Spain. Our foldable Brompton bikes make travelling easy, as they are very flexible for travelling, as we can take them on ferry or plane."
29/10/2018 Piraeus Port, Athens, Greece
Nele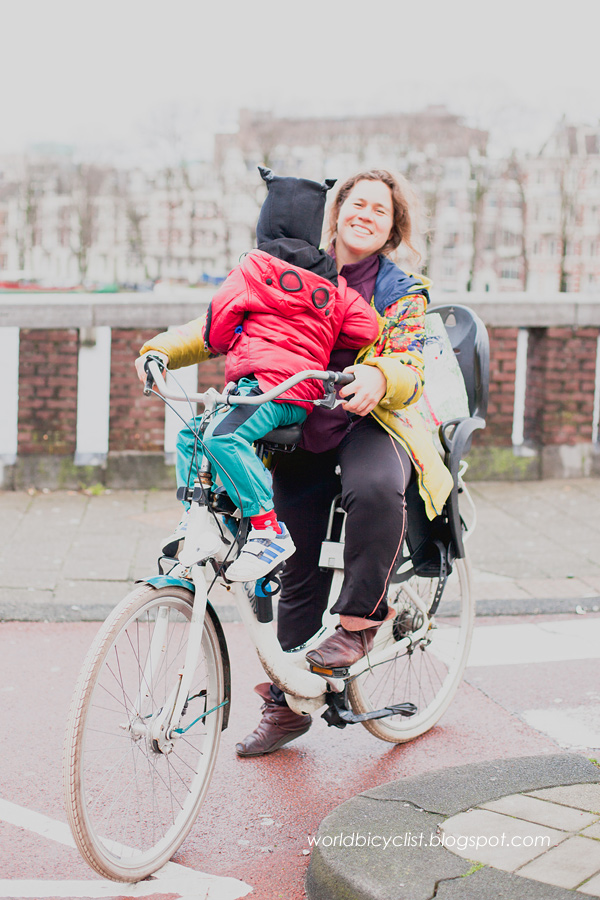 "We also have a cargo bike, but usually there is a fight between my children, who gets to sit in the very front. I am from Belgium and lived here for 10 years. I must say back at home people use more folding bikes."
13/01/2019 By Nieuwe Amstelbrug, Amsterdam, Netherlands
Marita and Maggy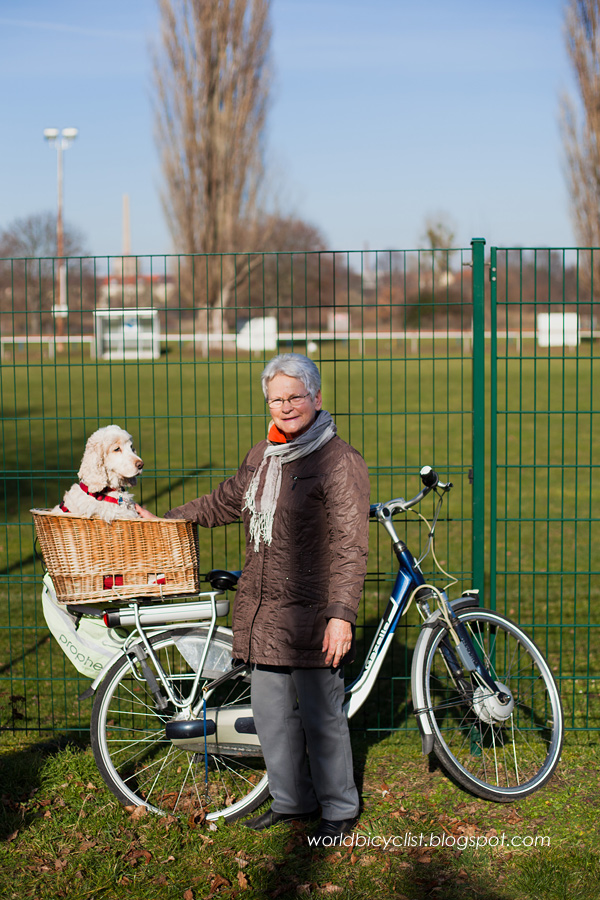 "I enjoy being outdoors, therefore I cycle in any weather. Cycling gives me good health. I carry my dog now often in the basket, as she is too old for longer trips."
17/02/2019 Limmer, Hanover, Germany
Paul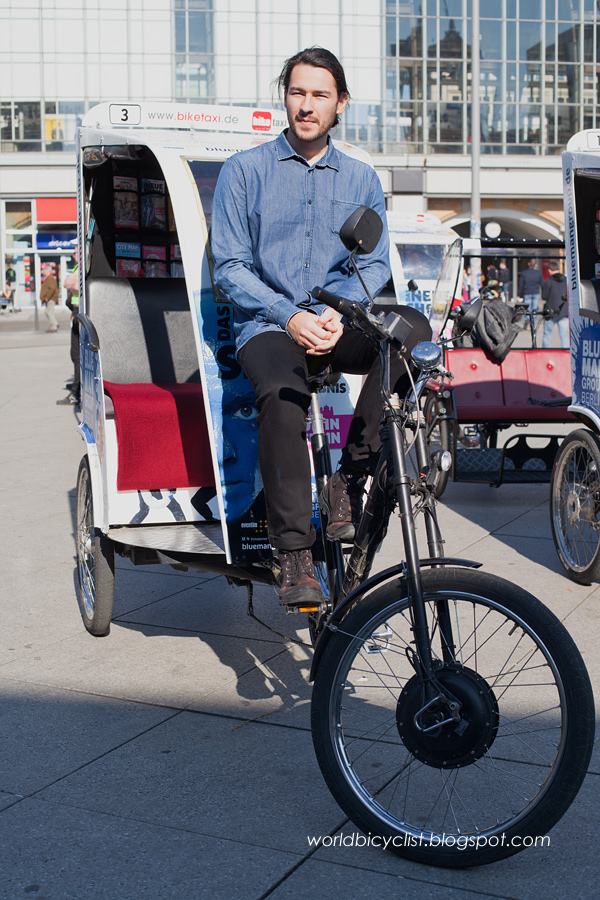 "In a city like Berlin, it doesn't make sense to own a car. I love cycling even after I have cycled the whole day at work. "
30/03/2019 In front of the Berlin TV tower, Germany
Janis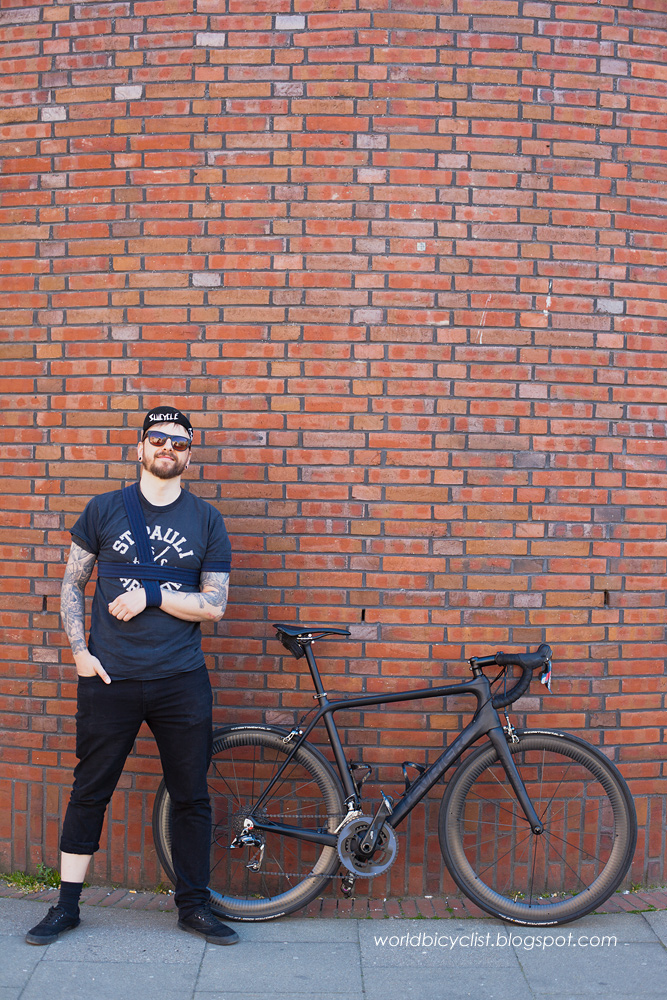 "As a kid, I used to ride everywhere with my bike and it never changed since then. I have always been riding my bike, to school and later to work, I am a classic bike commuter. But my love for bicycles goes much further since I used to work as a bike mechanic at my school. Later I used to work as a Freelance Art Director and as my second Job as a bike messenger. Today I am not Freelancing anymore, because I need a regular paycheck, because I have a family. Since I started working permanently employed by a big Internet company I missed cycling so much that I decided to make road cycling my new sport. And as you can see, I am absolutely in love with it. This is my second road bike I built myself and it's the best so far. Sadly I had a little crash a few weeks ago, but I am good again. I am looking forward to a lot of cycling adventures."
22/04/2019 Herrengraben, Hamburg, Germany
Jamelia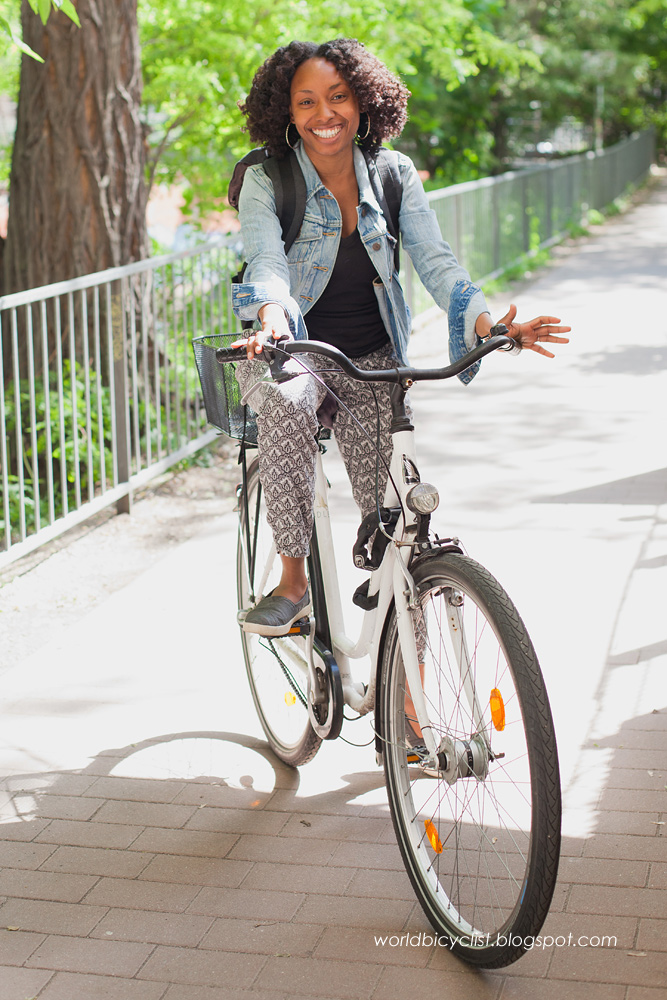 "Before moving to Europe, biking was merely a leisure activity for me – something to do on a weekend in the park. But since moving to Europe, Germany in particular, (London streets are still way too crazy!), riding has become my ultimate "two birds with one stone" satisfier:
Point A to point B
Save money on transport
Get heart rate pumpin'
Fresh air instead of smelly U-Bahn
… But winter is often another story"
18/05/2019 Panke e.V. in Wedding, Berlin, Germany
Kassandra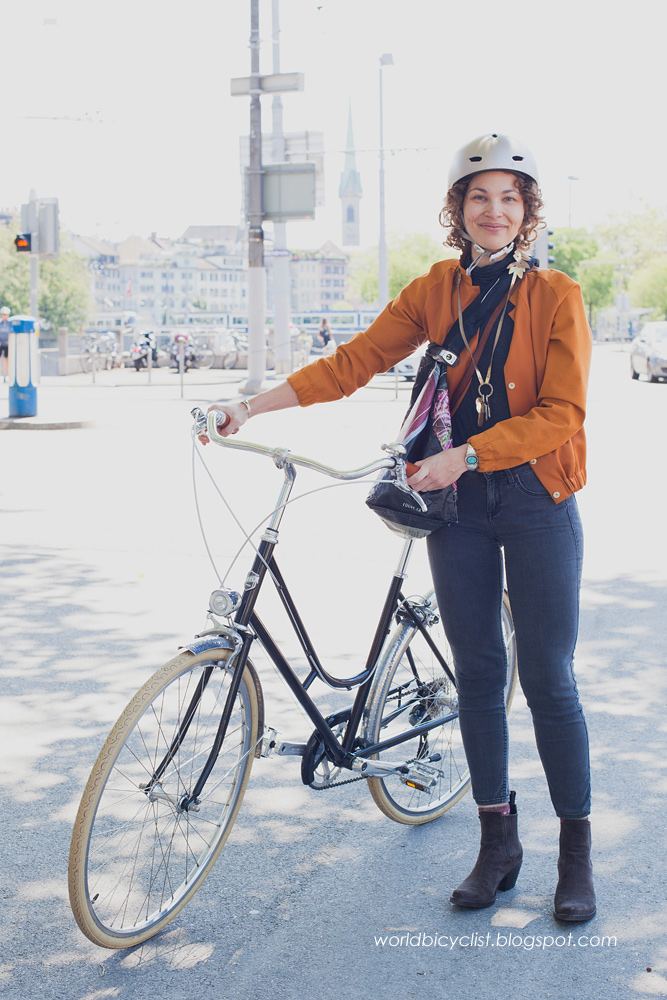 "I love the wind in my hair – cycling is so much freedom!"
30/05/2019 near Landesmuseum, Zürich, Switzerland
Irina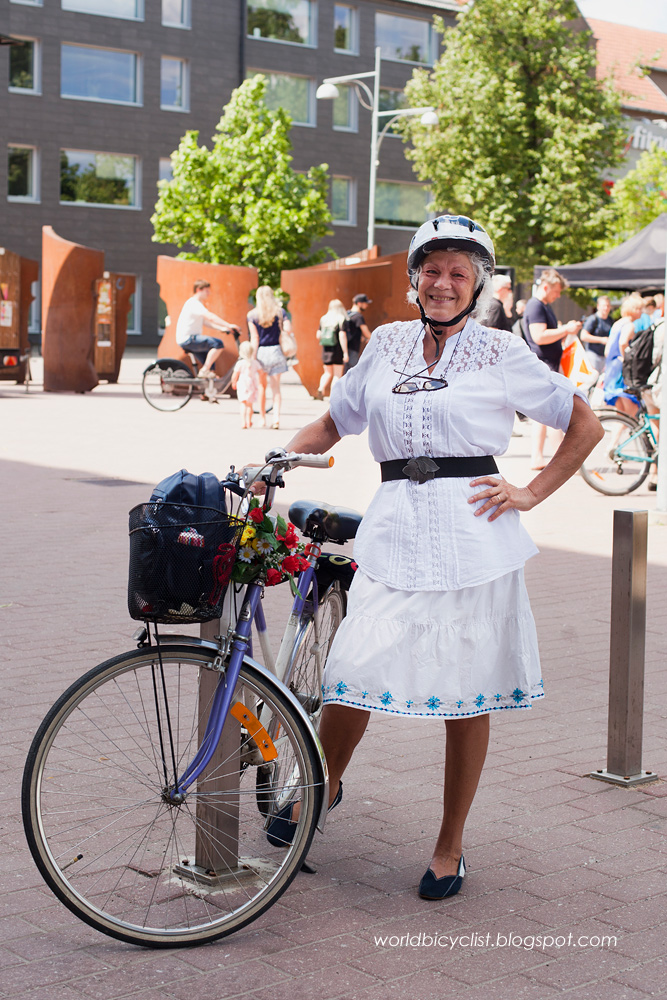 "Cycling means for me mobility. It is also a workout. Relaxation. Beauty"
8/06/2019 by Kaubamaja, Tartu, Estonia
Anti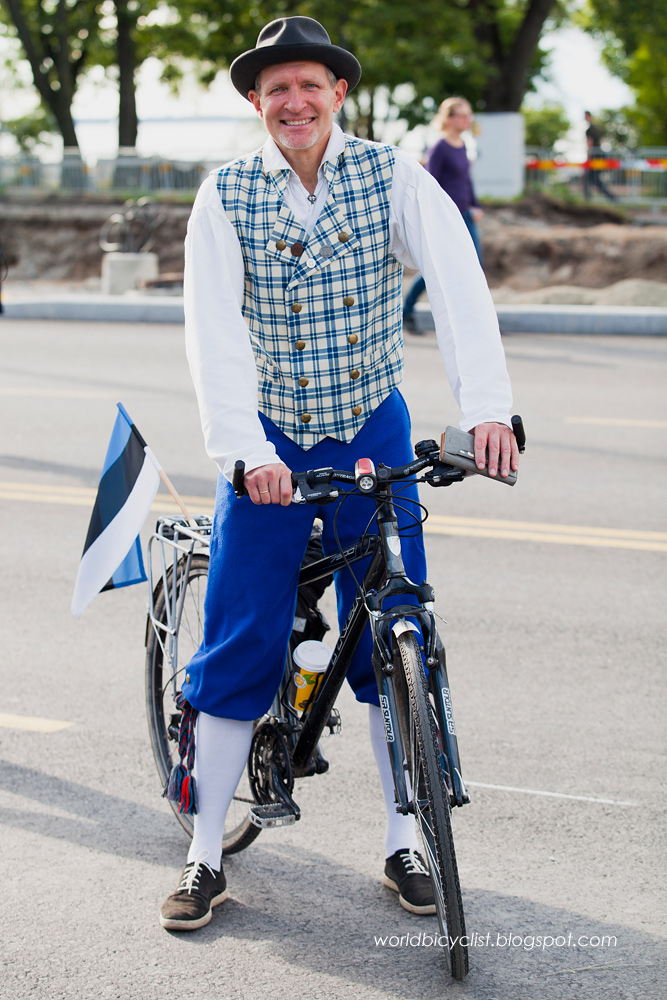 "I cycle quite often. This year I am not singing at the festival. I am just going to listen to the festival while wearing the national costume.
Cycling allows me to keep myself fit during those years when there is no song festival."
6/07/2019 Pirita tee, Tallinn, Estonia
Erich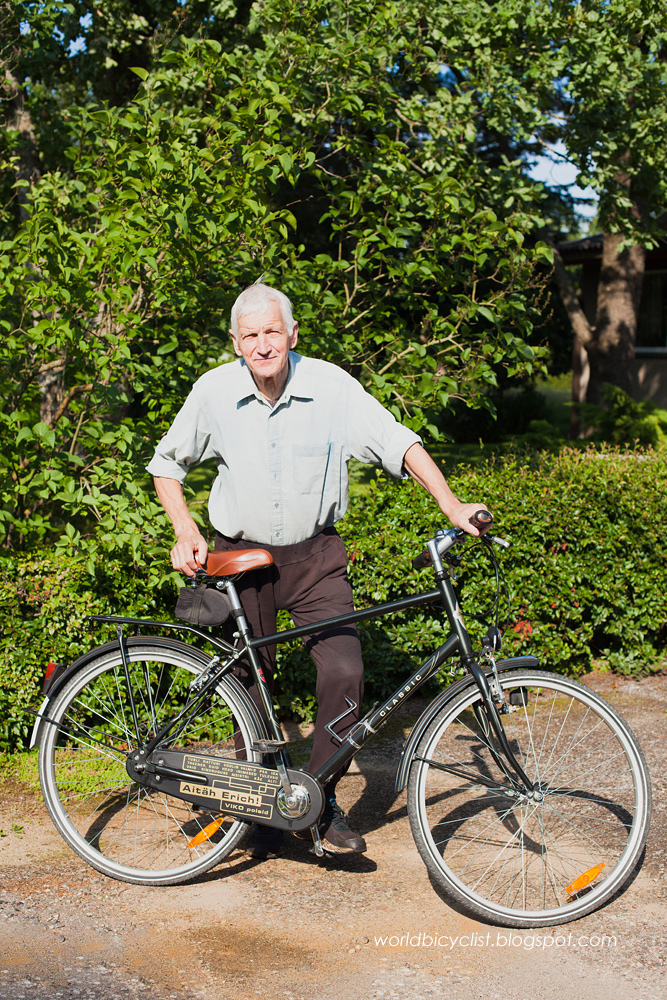 "I used to be a cycling instructor. I have been to numerous bike races, events, etc – you name it. Now I am taking it easy.
I have two bikes. One is for just cruising the other is for exercising. Cycling is my life."
18/07/2019 Vihtra, Pärnu County, Estonia
Lena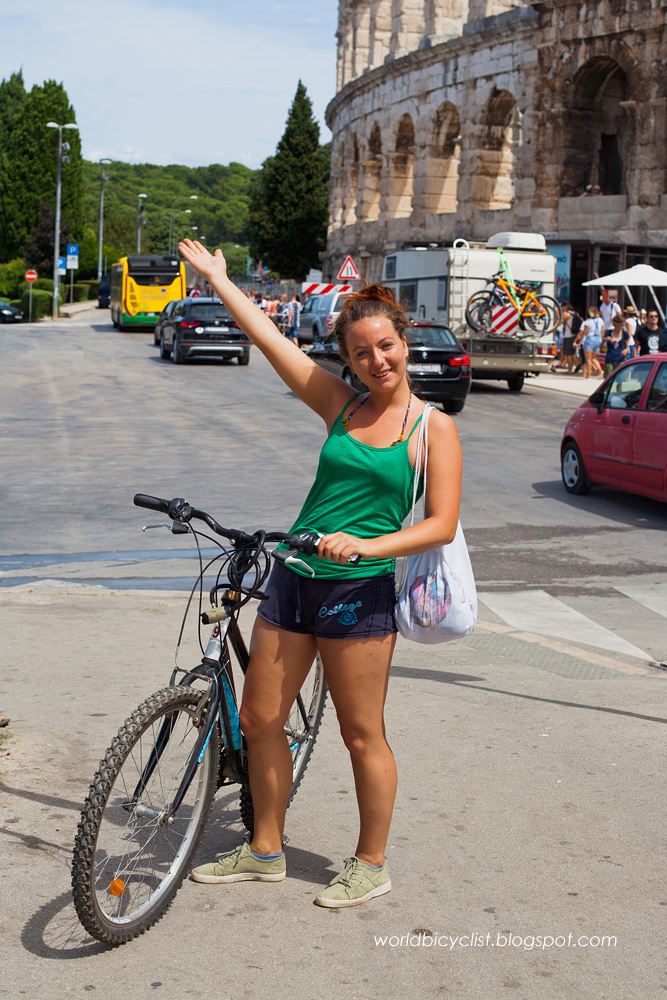 "I rented a bike because I wanted to go to places, where public transportation doesn't go. Beaches and abandoned buildings for example. I like to be independent. "
18/07/2019 Istarscka ulica, Pula, Croatia
Giovambattista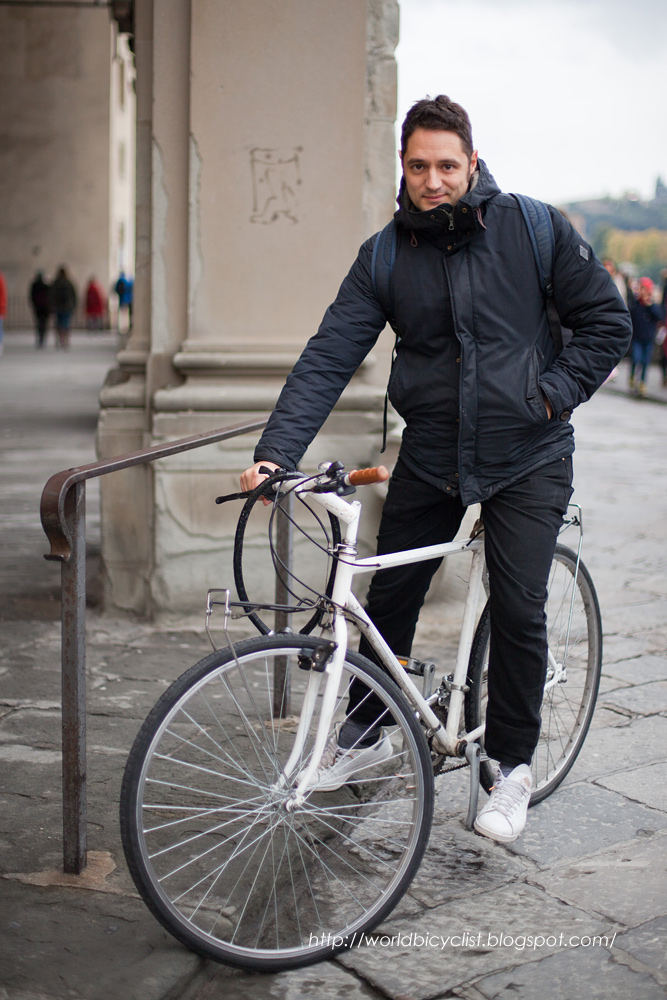 "Florence is very good for cycling and therefore I use my bike almost every day for a few years.
16/11/2019 Lungarno Anna Maria Luisa de' Medici, Florence, Italy
Flora and Hannes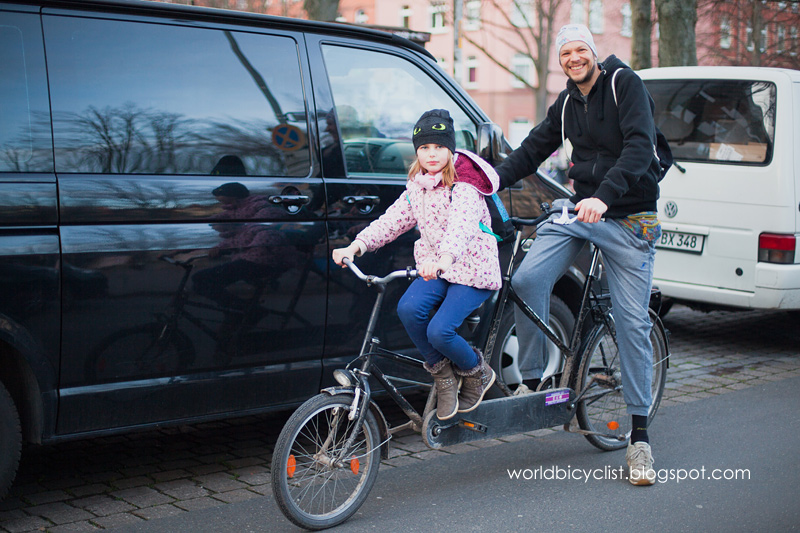 Hannes: "Cycling is my life".
Flora: "I love cycling with my dad the most!"
15/11/2019 Pfarrlandstaße, Hanover, Germany
Mauru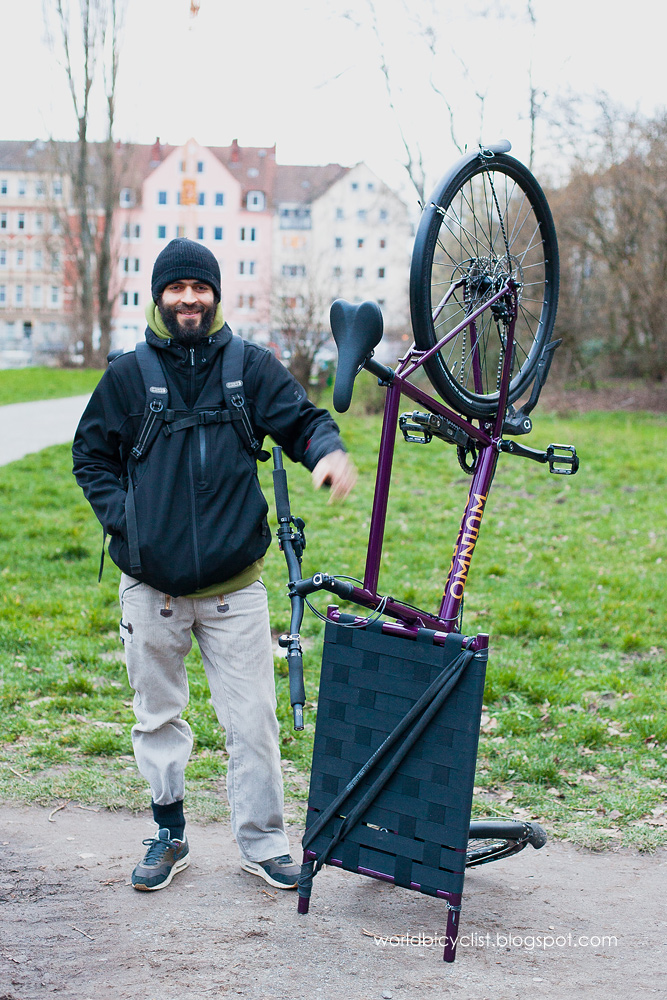 "Riding a bike for me is just fun. But riding a car is stressful."
16/2/2020 Faust Wiese, Hanover, Germany
Chino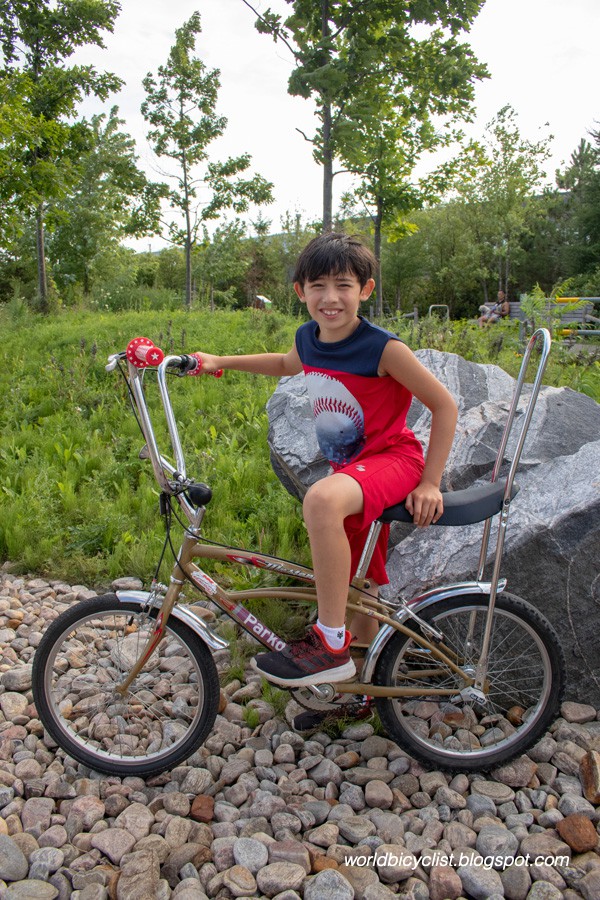 "I like to get far."
15/8/2020 East Island, Toronto, Canada